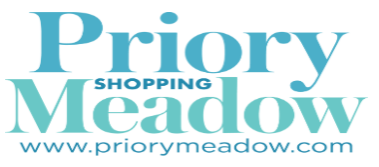 Celebrating 15 Years
Hastings Runners 5 Mile Road Race
Sunday May 17th 2020 at 10:30am
SEAA Permit
Dear Runner
This year we will be celebrating the 15th annual Hastings Runners 5 Mile, Keith Chandler Memorial Race. The following is important information regarding the race but do not hesitate to contact us if you still have any questions or concerns. We do wish to provide you with the best race experience possible on the day.
1) Race Entry
The race can be entered on-line at https://www.nice-work.org.uk/races/Hastings5. Entry forms can also be downloaded from the Hastings Runners web site https://www.hastingsrunners.co.uk and sent by post to: Race Secretary, 56 Birch Way, Hastings, East Sussex, TN34 2JY.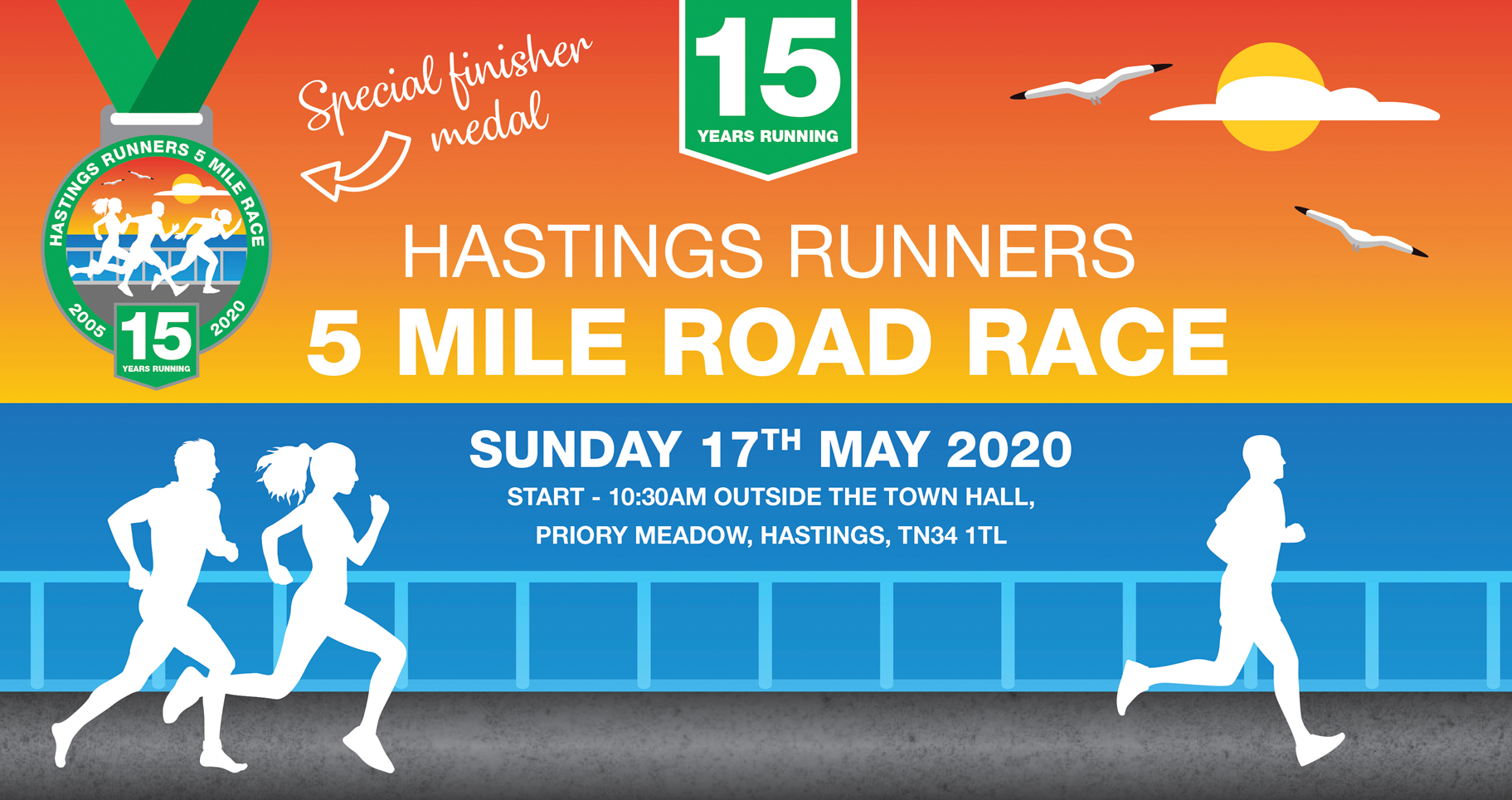 Hastings Runners 2020 Entry Form
2) The Course
The race is a flat, fast course, starting and finishing in front of the Town Hall, incorporating most of the Hastings and St. Leonards sea-front and is completely traffic free, with the exception of two initial road closures near the start of the race. Cycle lanes do adjoin the course and runners are advised to consider the safety of cyclists and pedestrians as well as themselves, although there will be marshals along the route to assist your safe passage. Because the seafront is shared with cyclists and pedestrians, in the interest of safety, running with headphones will not be allowed in accordance with UKA rules. Runners ignoring this rule may be disqualified from the results. Once on the sea-front, keep to the left, as at some point there will be runners returning towards you. There is one water station approximately two miles into the race and also at the finish.
3) Chip Timing provided by Nice Work
Chip timing has been incorporated into the event and your timing chip will be attached to the back of your running number. Running numbers must be worn on the front of your running vest or shirt and not on the back.
4) Medical Assistance
If you feel unwell and require medical help, or if you wish to withdraw from the race, inform a marshal. There will be one St. John Ambulance available to assist if necessary. It is recommended that you fill out the medical information on the back of your running number.
5) Race HQ and Baggage Area
The race HQ, a baggage area, and late entries desk are situated in the Town Hall. There will be limited changing facilities available, therefore it is recommended that you arrive dressed to run.
6) Parking
Parking in the area is available all day in the Priory Meadow Car Park and Priory Street Car Park for £1. Limited street parking may be available, but be aware of meter charges if applicable.
7) Award Ceremony
Race trophies will be presented outside (inside if rain) the Priory Meadow Shopping Centre at approximately 12pm for winners in the following categories.
1st, 2nd, 3rd Male and Female
1st Under 17 Male and Female (age15-16)
1st in each vet category 1 to 9 Male and 1 to 8 Female (Veteran categories commence at age 40)
1st Team (Male and Female-3 to score)
Cash Prizes For 1st, 2nd, 3rd Overall (M & F)
Cash Bonus for setting a new course record (M & F) (currently M-24:00, F-28:50)
Special bespoke medal for all finishers.
All net proceeds from race will be donated to St. Michael's Hospice. Reg Charity No: 288462.
A few friendly reminders……
1. IMPORTANT: Race numbers WILL NOT be posted but need to be . collected on race day at race HQ. Please arrive early enough on race day to collect.
2. Closing date for postal entries is Friday, 8th May.
3. Please follow marshals and race officials instructions at all times.
4. But most importantly, have a great race and have fun!
Race Director,
Michael Hall
E mail: hastingsrunners5mrace@hotmail.com
Race Secretary,
Vic Froehlke E mail: vicfroehlke@gmail.com