Hastings Runners was founded in the 1980s. The club is now one of the largest running clubs in East Sussex with approximately 380 members.
There are training sessions every day of the week which can be seen in the sidebar on the left (bottom of the page if viewing on a mobile). Wednesday night is the club night, where 4 different groups run for 60 minutes and cater for all abilities.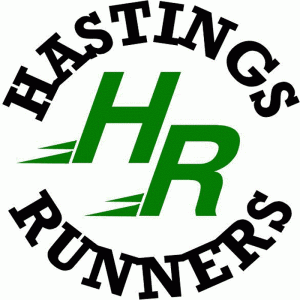 The club has a diverse range of abilities from sub 3 hour marathon runners to those running 5K in 40 minutes. The club is inclusive for all ages and offers a walking group too.
All training sessions and club races are free (apart from the track on Mondays: £2.50 for adults) thanks to the time given up by volunteers. The annual subscription cost is £20. If you want to represent the club in official races then you will also need to join England Athletics (EA), at an additional cost of £15 per year.