Sarah Marzaioli of Hastings Runners only started to run in her early 50s. In 2001 Sarah ran her first London Marathon.
Slowly but surely she began to tot up the Marathons and the idea of achieving the unthinkable became a real possibility.
Since that first appearance in the capital nearly 20 years ago, Sarah has completed 15 London Marathons. 2020 was set to be a special year.
Not only would it have been her 16th time of crossing that famous finish line down The Mall, but it would have seen Sarah join the 100 Marathon Club.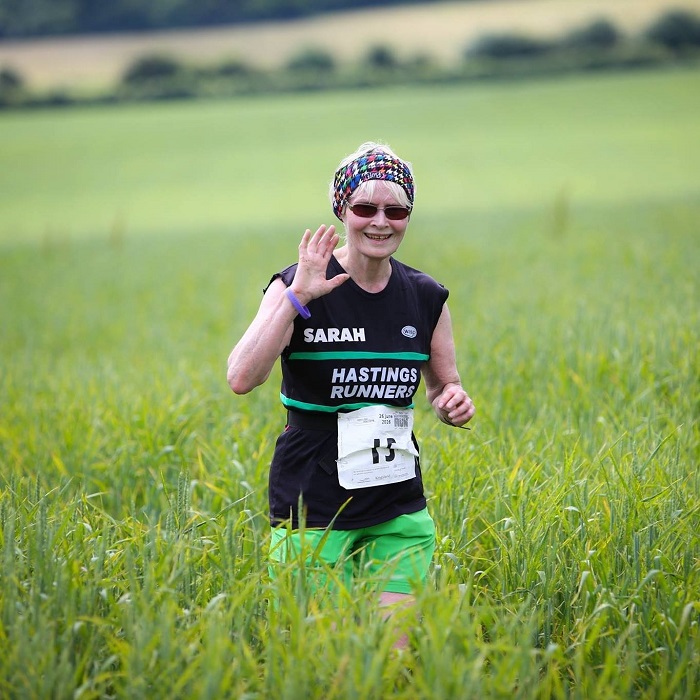 Sadly the race was postponed, but Sarah already had a backup race planned. So whilst she didn't have the experience of the fans cheering her home, she did reach the milestone of 100 Marathons in The Moyleman, a memorial race over the South Downs and around Lewes.
Why stop there? Even with races cancelled Sarah is keen to continue her passion for running. On the 4th October, she will take part in the Virtual London Marathon. Sarah has plotted a route from Eastbourne to Rye to cover the 26.2 miles.
The course passes by the RNLI Lifeboat stations at Eastbourne, Hastings and Rye Harbour. Sarah is raising money for this great charity by taking on this latest challenge.
So if you are inspired by Sarah continuing to run Marathons in her 70s, then please find it in your hearts to make a small donation and help this wonderful cause.
CLICK HERE TO MAKE A DONATION TO THE RNLI AND HELP SARAH REACH HER TARGET.