Some excellent performances over a baking hot weekend, with 12 club members taking part in the Bedgebury Forest Spring 10 km led home by new member Will Willecombe who finished 3rd in a time of 40.09.
Followed in by 10th place Kevin Blowers 44.50, Claire Thomas 47.23, Susan Rae 48.39, Lewis Wadham 48.54, Neil Jeffries 49.46, Ruth Spiller 53.36, Paul Wadham 58.33, Sharon Wadham 61.01, Michelle Krombholz 62.08, Andrew Clubb 74.48, Sophie West 77.31.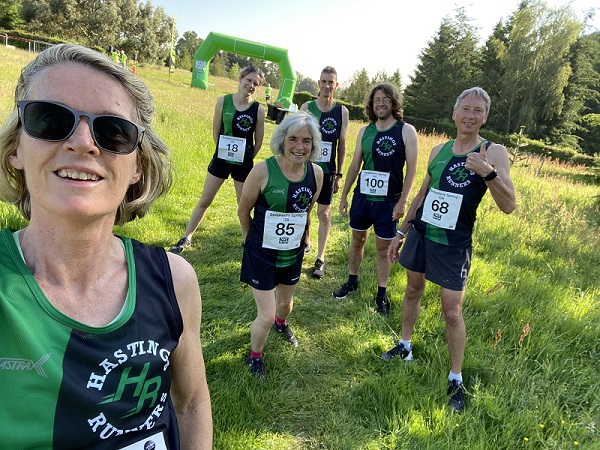 There were age category wins for Claire (FV35), Ruth (FV55), Susan (FV60), and also for Neil (MV60) despite his taking a detour which added around 800m – in fact he was probably the only runner to actually run the full distance, as by general consensus the course came up 200 – 300m short!
Many congrats to Bradley Earwaker who achieved a remarkable endurance feat by completing the grueling Centurion South Downs Way 100 miler in a time of 29 hours 55 mins – just beating the cut-off time by 5 mins!
The race started at Winchester and followed the South Downs all the way into Eastbourne, with competitors finishing by doing a lap of the Sports Centre athletics track.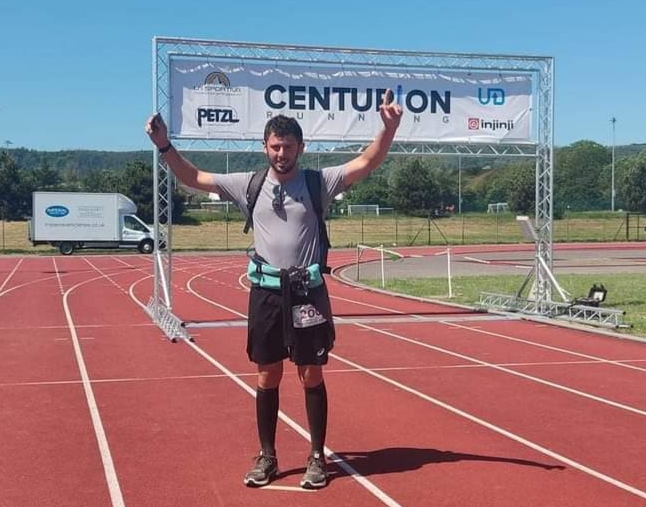 Well done also to new members Charles Bowley and Lauren Coleman who completed the Wealden 1/2 marathon challenge in 2.15.55 and 2.31.42 respectively.
Starting and finishing in the village of Chiddingly, the race is mainly off-road on the Weald Way and Vanguard Way long-distance footpaths.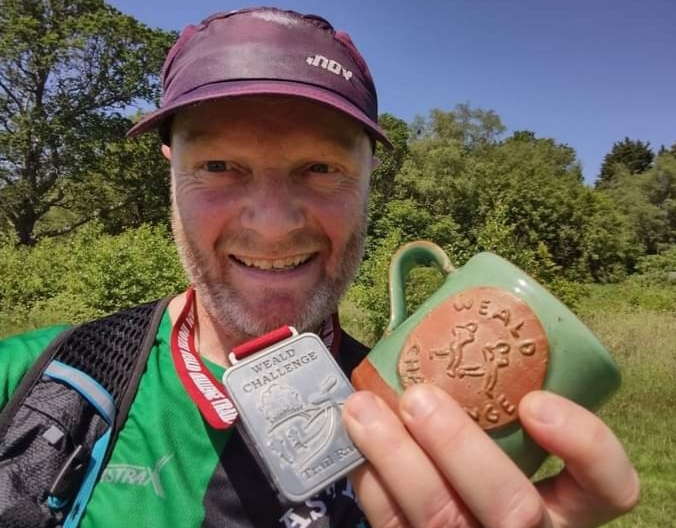 Finally, the club's star junior Finlay Goodman celebrated becoming a teenager in style by posting an impressive victory in his age category in the Sussex Family Triathlon event, held on the stunning grounds of Ashburnham Place.
Finlay won his age group aquathlon by nearly 30 secs in a time of 19.48 – swim 07.03; transition 0.31; run 12.14.