Whilst the sensible runners among the club took advantage of the Callow hospitality and devoured the bacon butties and other nibbles on offer, the mud lovers headed to New Place Farm for the latest instalment of the Cross Country League.
It would appear, judging from the photos titled "Look how muddy my legs are", that conditions underfoot were rather challenging.
Around 20 in total (results not yet in, will be added when available) tackled the course with Matt Edmonds continuing his fine season by finishing 4th place overall. Jane Coles was the 1st female Hastings Runner across the finish line, with Susan "PB" Rae in 2nd.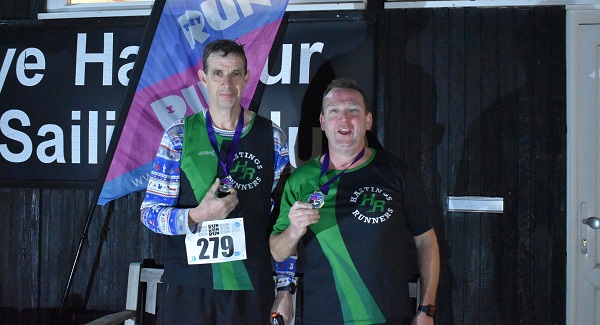 On Friday evening Kevin Blowers and Richard Cross took on the Rye 5 mile twilight race. Once Kevin worked out how to align his head torch, there was no stopping him, finishing in a superb time of 36 minutes and 36 seconds. That was good enough for 4th place overall. Richard also managed to finish in the Top 10.
Nick Brown and Helen Brown both tasted success in the Orihuela 5km. Nick was 5th in the MV45 category in a fantastic time of 20.42. Helen finished a superb 2nd in the FV45 in a time of 24.31.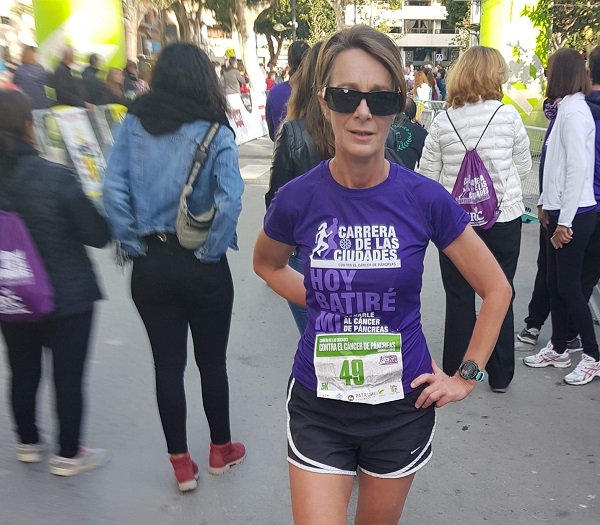 If anyone else took part in races over the weekend then please let me know. Once the Cross Country results have been published, I will update the report.
Simon Linklater (Communications Officer)