Another fantastic advert for the club with over 100 members taking part in this Hastings Runners event, whether as runners or marshals.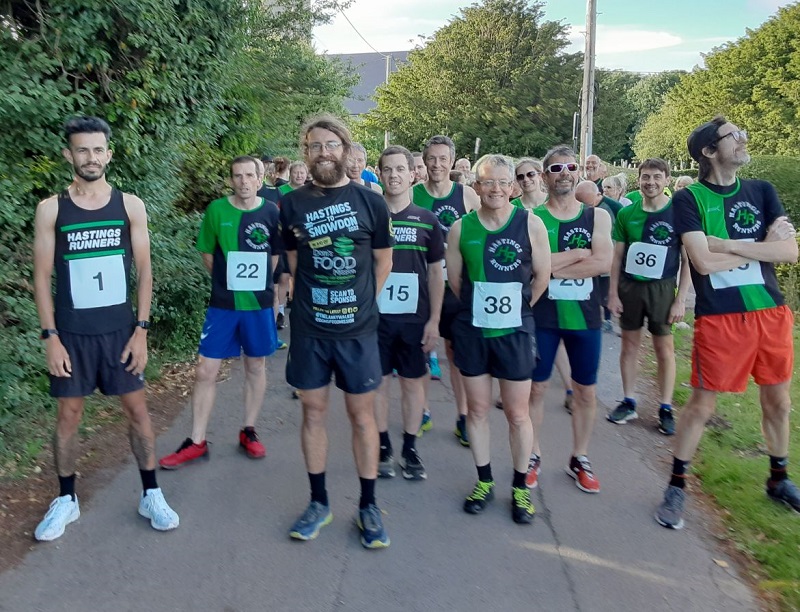 Rainfall earlier in the day meant that some sections of the 10.40 kms course were very slippery, and the 2.66 laps in the stunning setting of Hastings Country Park at Fairlight proved a real stamina sapping test with over 220 m of elevation.
However the conditions posed no problems at all for race winner Will Withecombe, whose superb time of 41.45 was nearly 4 minutes quicker than his winning time in 2021.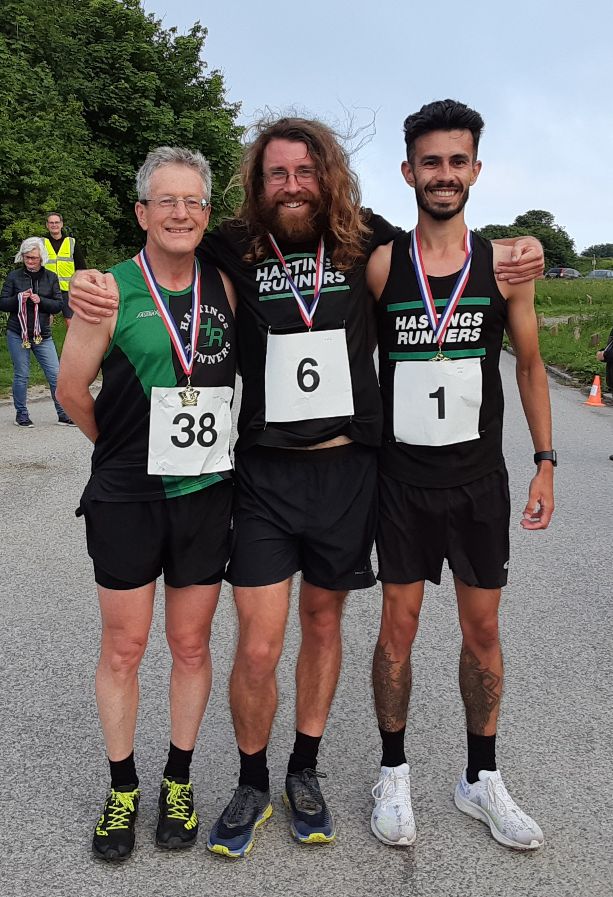 Runner up for the second successive year was Ashley Vora in 43.37, who was 2 minutes quicker than last year. Cross country specialist Martin Noakes was 3rd in 47.51, claiming the men's vet trophy for a remarkable 6th time in the past 10 years.
Just 6 seconds behind in 4th place was Zoe Fairclough, who had a magnificent run to take the women's trophy in a time of 47.57. The women's vet trophy went to Sue Hull, who picked up her first club award in a time of 59.26.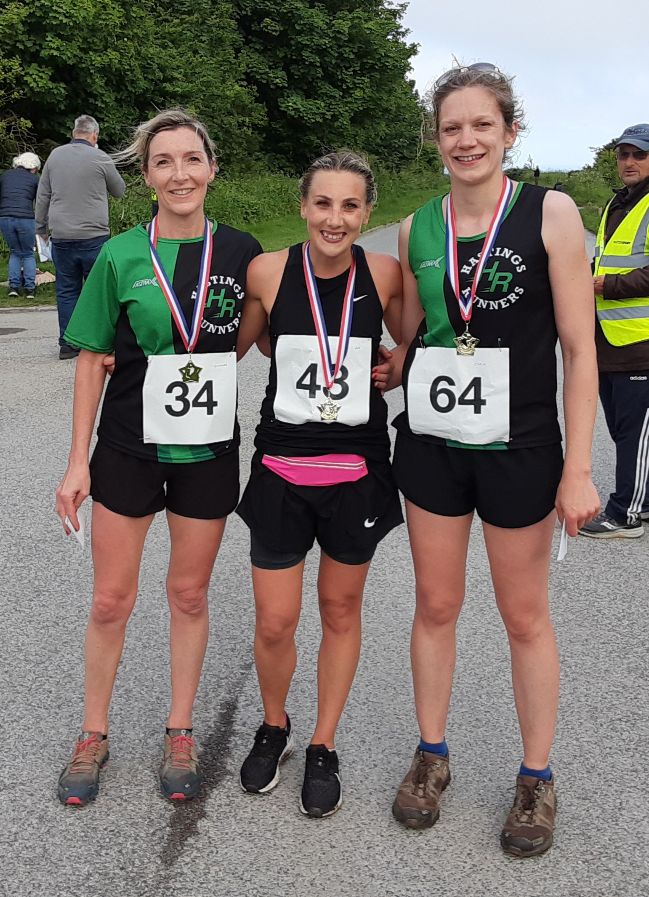 No fewer than 16 runners who had contested the race in 2021 managed to improve their race times, with Jessica Hayward and Louise Cavill taking the plaudits with improvements of 12.16 and 11.26 respectively – a fantastic effort!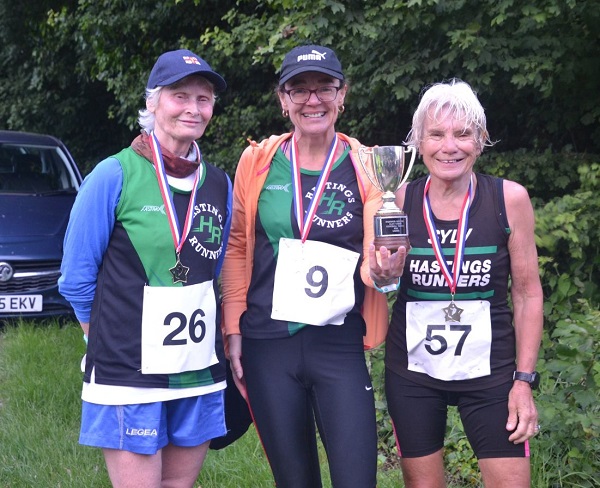 59 runners completed the course, with 41 marshals – expertly co-ordinated by Alan Croucher – giving up their time to ensure that everything went smoothly. Many thanks to Wisdens Sports for presenting the runners with race medals. Times were:
Will Withecombe 41:45;
Ashley Vora 43:37;
Martin Noakes 47.51;
Zoe Fairclough 47.57;
Kieran Price 48.50;
Patrick Bermingham 49.45;
Jamie Wilkinson 50.35;
Simon Newstead 50.59;
Neil Jeffries 51.31;
Trevor Saunders 52.01;
Jordan Sims 52.14;
Graeme Grass 52.29;
Claire Thomas 52.55;
Jamie Kennedy 53.09;
Simon Linklater 53.27;
Amanda Link 53.36;
Charles Bowley 53.56;
Mark Storey 54.06;
Joe Moore 54.54;
Ben Kempner 57.00;
Simon Trevena 57.40;
Nina Lambrou 58.25;
Sue Hull 59.26;
Roland Baines 59.45;
Danny Ratnarajah 61.32;
Ruth Spiller 62.02;
Lucie Smitalova 62.22;
Robert Dennis 62.39;
Sean Dwyer 63.11;
Bill Edmondson 63.27;
Jessica Cull 63.57;
Annette Fry 64.05;
Keith Goodsell 64.25;
Marie Crawford 64.34;
Vicky Sims 64.54;
Sue Quincey 65.31;
Cassie Colvin 67.13;
Jessica Hayward 67.13;
Tony Skinner 69.35;
Steven Slater 70.47;
Jo French 70.55;
Deanne Smith 70.55;
Samantha Welfare 71.07;
Shana Burchett 71.13;
Tracy Ratnarajah 71.30;
Louise Cavill 71.34;
Simon Weatherley 71.34;
David Bratby 72.13;
Yockie Richardson 72.36;
Sue Palmer 72.43;
Mike Ellis 76.51;
Irene Kitson 77.00;
Jo Edwards 78.12;
Corrina Skinner 78.38;
Sylvia Huggett 78.38;
Sarah Marzaioli 89.00;
Helen Munday 89.01;
Erica Wilson 89.01;
Luc Bellerose (sweep) 89.05.