Often I write these reports and have the difficult decision of who to mention first, or what race tops the bill. Such are the epic achievements by our members on a weekly basis, I fear that someone will be left slightly puzzled as to why they didn't headline the post.  This week is no different and I'll start with those that ran the furthest and work my way backwards.
10 miles is a long way right? Throw in some woods and darkness and suddenly it's a real slog. Oh, and rather than do it once, run it 5 times. That's what Pete Heasman, Jacqueline Mannering and Darren Kilby did at the weekend in the Wendover Woods 50 miler. Over 2 of the 5 laps were completed in the dark, as if the challenge was not hard enough.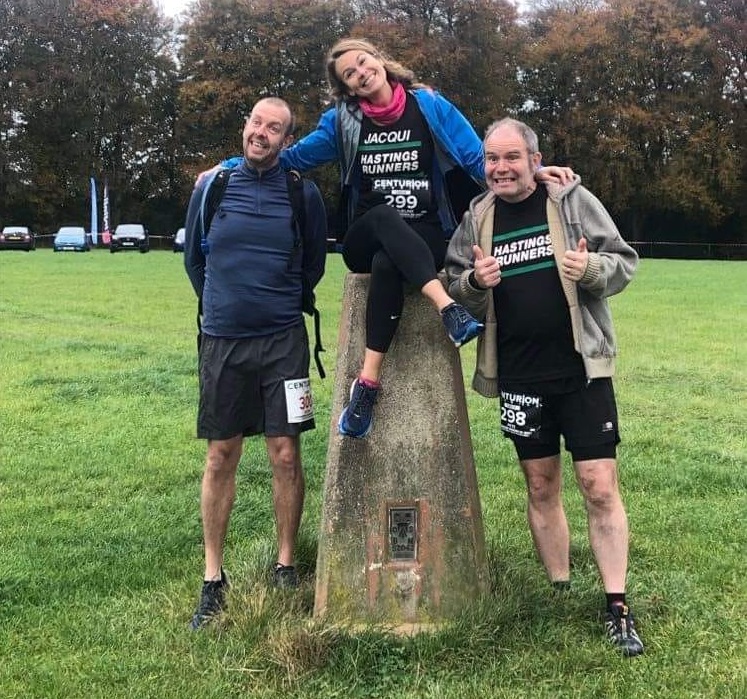 Finishing this race marked a superb achievement for these Ultra Running Warriors as they completed the Centurion 50 Mile Grand Slam for 2021.  How can that picture not make you smile?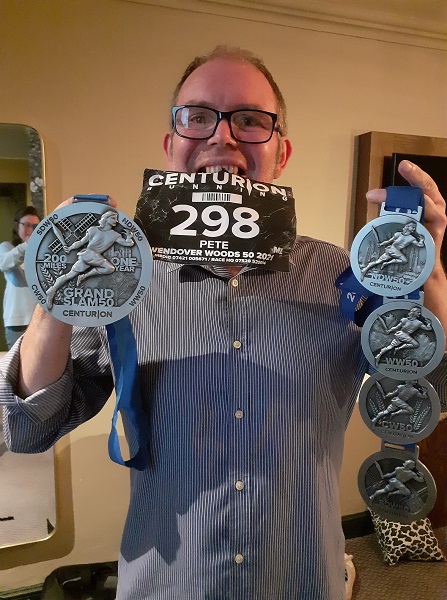 2 of our members headed down to Devon for the weekend to run the Exeter Marathon. The weather was set fair as the small field tackled 2 laps around the beautiful Exeter Canal with the support of the locals out for their Sunday morning stroll and the hinderance of the pesky pigeons scrapping for their next meal.
1 of those members came back with his medal, finishers T-shirt and lifetime memories, as Kevin Blowers completed his first ever marathon in a superb time of 3 hours 43 minutes, to finish in 61st place. The other? Who's to say.
Closer to home was the latest race in the Club Championship calendar, the Beckley 10K. 26 of our finest athletes slipped on their Green & Black vests to tackle the undulating route around the village.
Kudos to you all, having done this race before (yes I finished), I know how gruelling those hills can be and the times posted were very impressive.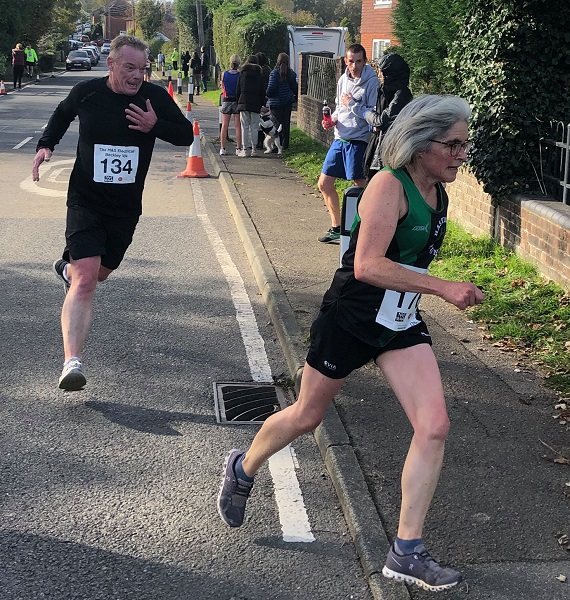 Colin White continued his excellent form by coming home in 2nd place in a fantastic time of 37:03. Kieran Price broke the 40 minute barrier again, crossing the line in 8th place in 39:31. Close behind was Darren Barzee in 39:57.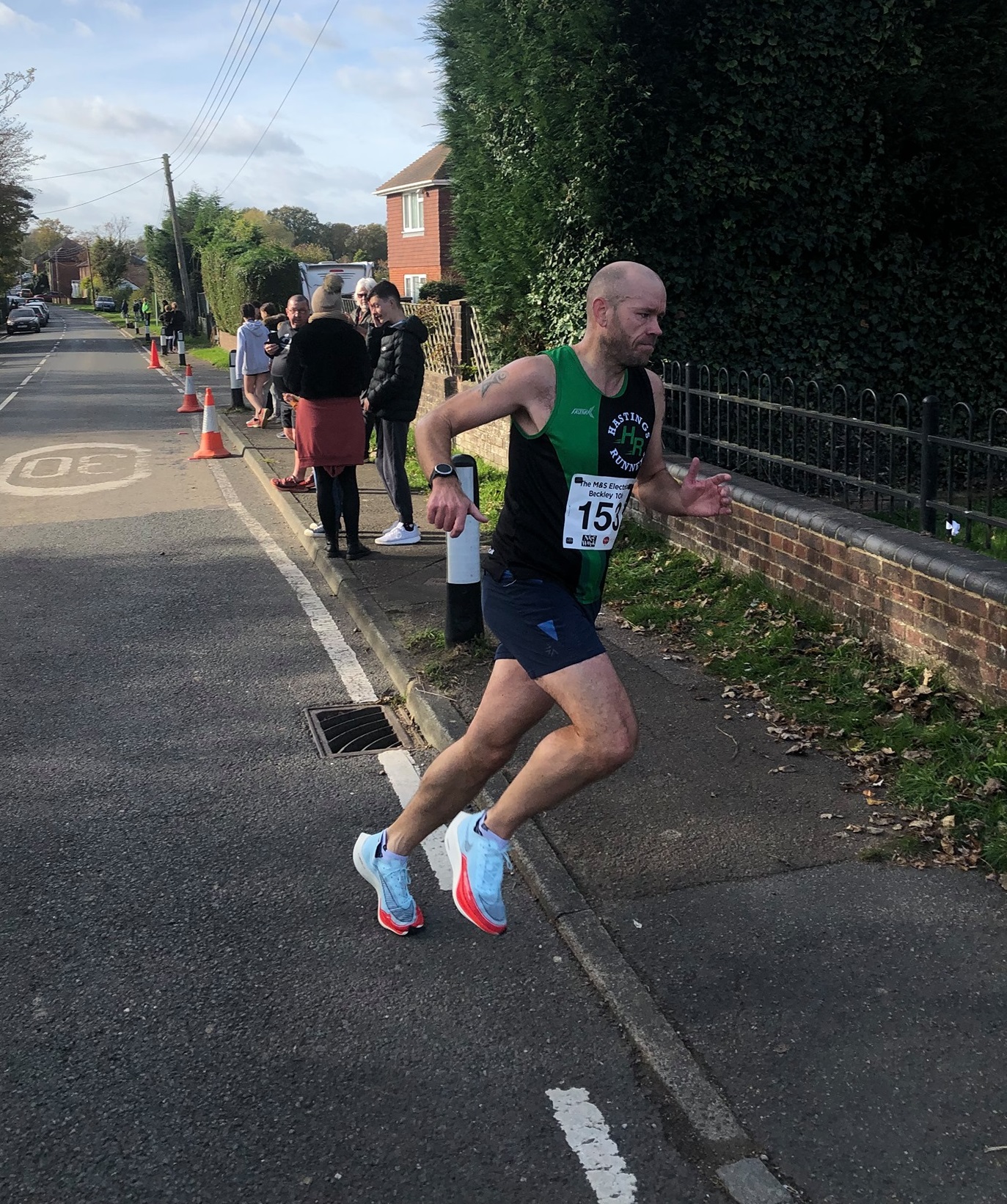 Manami Cheves was our first female finisher in 48:20, quick enough to scoop up her Age Category win. A feat also achieved by Neil Jeffries in 44:10 and Sue Wilkinson (58:18).
PB's? I've not asked. Let me know if you did. That said, if you are getting a personal best around that course, please also tell me what you ate for breakfast.
Beckley 10K Results:
Colin White 37:03
Kieran Price 39:31
Darren Barzee 39:57
Simon Newstead 42:47
Patrick Bermingham 44:05
Neil Jeffries 44:10
Andy Knight 47:23
Manami Cheves 48:20
Andy Alabaster 49:37
Sarah Bendle 51:21
Nigel Thornley 52:52
Ruth Spiller 52:41
Bill Edmondson 53:01
Nick Webb 53:17
Keith Goodsell 55:05
Marie Appleton 55:50
Janice Young 56:00
Sue Alabaster 57:12
Sue Wilkinson 58:18
Alison Anderson 58:17
Krista Barzee 59:21
Michell Krombholz 1:03:03
Sue Palmer 1:06:32
Terry Kiston 1:09:22
Catherine Southgate 1:12:57
Louise Cavill 1:12:56
Susan Peters 1:13:56