Another busy weekend as racing is slowly returning to normal, with no fewer than 29 Hastings Runners taking part in the gruelling Bewl 15 miler on Sunday which was the 3rd club championship race of the year.
The persistent rain made the challenging multi-terrain course even tougher than usual, with the muddy conditions on much of the route more akin to winter cross country.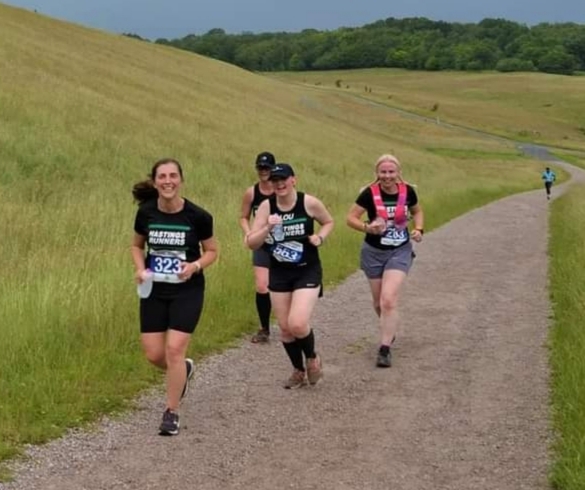 Star veteran Darren Barzee was first HR to finish in an impressive time of 2hrs 2mins, just 90secs ahead of Ben Park in 2hrs 3mins, followed in by Kevin Blowers 2hrs 8mins; Mark Lutman 2hrs 11mins; Malcolm Smith 2hrs 16mins; Charles Bowley 2hrs 22mins; Ben Sallows 2hrs 22mins; Matt Smith 2hrs 30mins; Martin Hurry 2hrs 31mins; Nina Lambrou 2hrs 34mins; Sarah Bendle 2hrs 37mins; Chris Weeks 2hrs 38mins; Steward Woolford 2hrs 41mins; Anthony Gardner 2hrs 43mins; Adrian Barratt 2hrs 45mins; Simon Weatherley 2hrs 46mins; Elly Swaine 2hrs 50mins; Marie Appleton 3hrs 2 mins; Lily Share 3hrs 6mins; Shana Burchett 3hrs 15mins; Susan Wilkinson 3hrs 17mins; Sarah Sellens 3hrs 26mins; Helen Munday 3hrs 26mins; Terry Kitson 3hrs 26mins; Samantha Welfare 3hrs 34mins; Michelle Krombholz 3hrs 34mins; Louise Cavill 3hrs 34mins; Krista Barzee 3hrs 34 mins; Allison Tanner 4hrs 41mins.
Meanwhile 3 of the club's leading ultra marathoners were stretching their legs over the demanding Salomon Serpent Trail 100 kms, which featured nearly 1800m of ascent in the South Downs National Park including the highest point at Blackdown. The trio of Pete Heasman, Darren Kilby and Jackie Mannering completed the event in 16hrs 40mins.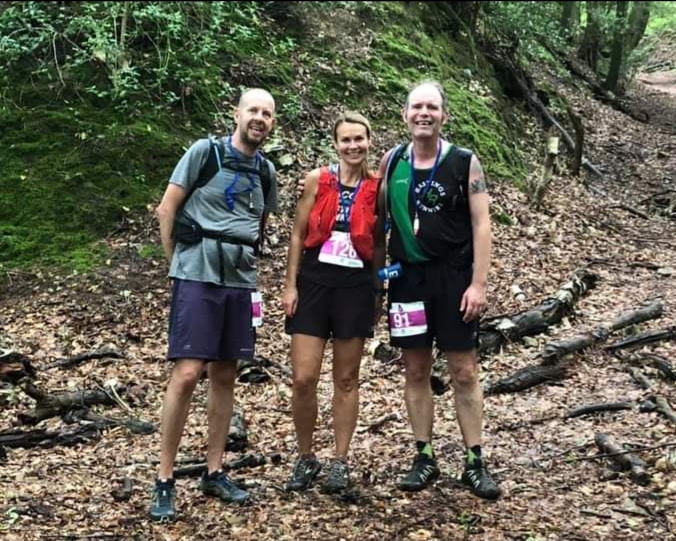 New club member Will Withecombe had got the weekend off to a flying start with a comfortable victory in the Oliver Curd Charity 10 kms run on Friday night, finishing a comfortable 8 mins clear of the runner up in a very decent time of 40.07 over the mainly off-road point to point course which ran from Crowhurst Park in Telham to the Combe Haven Holiday Park in Hastings. Also among the field of 51 runners were Ben Spicer in 65.37, Debra Van Aalst 65.58 (first FV60), Emma Wareham 81.25 and Sharon Goodsell 81.25.