Hastings Runners has always been proud to be a club representing all abilities and age categories. It's inspiring to see the achievements of fellow runners and that was on display once again this weekend as the we staged the final race of the East Sussex Sunday Cross Country League.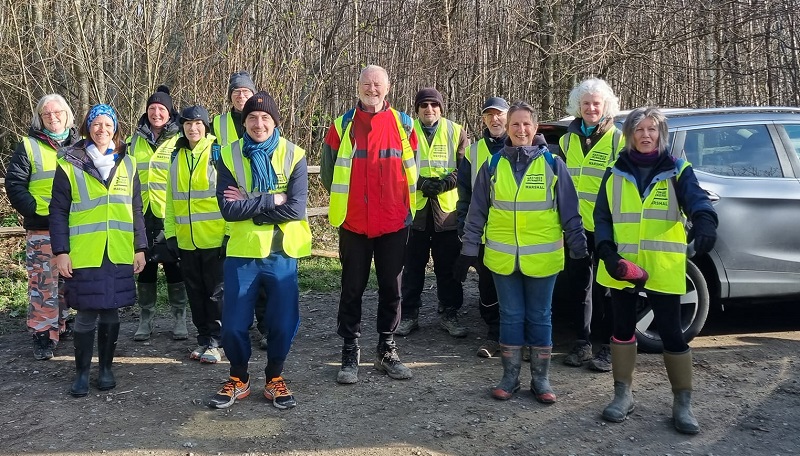 Thank you to Tim Jury for all his hard work in ensuring the event continues to be a roaring success. We are very grateful to Tim and the volunteers that gave up their Sunday morning to trudge through the mud, stand in the cold and cheer on the runners. Thank you also to anyone who contributed to the cake stall, with over £400 raised for the Farm Africa Charity. Amazing!
On the day, Will Withecombe capped a superb debut season in the Green & Black colours with a 4th places finish in 28:14, securing 2nd in the overall standings. Will has been a great addition to the club, producing consistently strong performances whilst encouraging his team mates too.
Mark Goodman was the 2nd Hastings Runners across the line in 31:59, doing his best to maintain the respect from his ever improving off spring, who sadly for Mark, get quicker than him with every passing year.
Martin Noakes, a real stalwart of the team down the years finished another excellent campaign to take 2nd place in the Male 55 category, finishing Sunday's race in 32:21. Darren Barzee (32:32) and Kevin Blowers (35:11) made up the Top 5 finishers for Hastings Runners.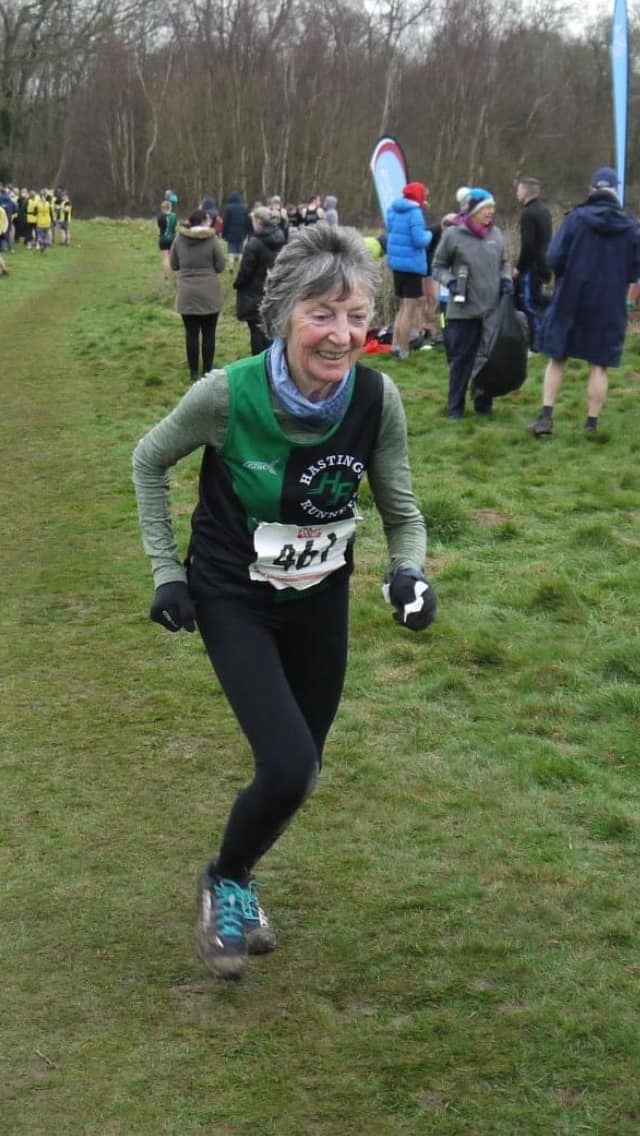 Trying not to keep Will waiting too long, Claire Thomas was the 1st female up the hill in a fantastic time of 37:16, followed soon after by Tamsin West in 42:16.
It was the females that dominated the overall standings, especially in the F70 category with a clean sweep in the Top 3. Sarah Marzaioli (1st), Yockie Richardson (2nd) and Christine Sanderson (3rd) left rival clubs shaking their heads and asking "what exactly does Yockie put in that Lemon Drizzle Cake?".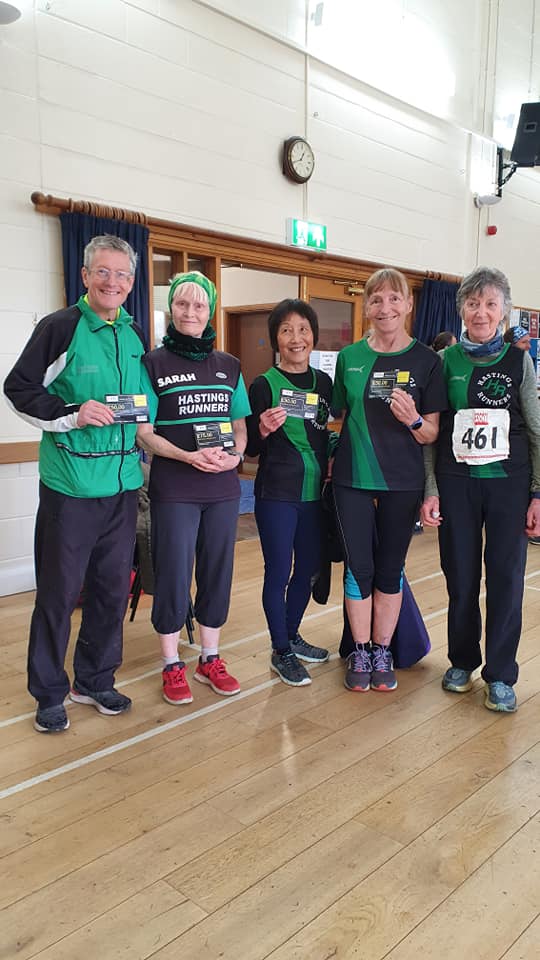 There were prizes for Trish Auldis (FV65) and Jane Coles (FV55) who both finished 2nd in their respective categories. Overall the club were 8th out of the 17 teams that took part.
Until next year, stay dry, stay warm and keep those shoes clean.
Pett X-Country Results
28:14 Will Withecome
31:59 Mark Goodman
32:21 Martin Noakes
32:32 Darren Barzee
35:11 Kevin Blowers
37:16 Claire Thomas
38:06 Paul Burchett
38:16 Simon Trevena
42:15 Tamsin West
42:27 Jane Coles
43:43 Jo Nevett
46:10 Piers Brunning
47:30 Rick Burne
47:42 Trish Audis
51:45 Shana Burchett
53:45 Yockie Richardson
55:24 Christine Sanderson
56:18 Sylvia Huggett
57:34 Jo Edwards
59:58 Irene Kitson
1:14:47 Henry Worthington