An ill tempered Ciara put pay to the season opening Brenda Boyle Pier to Pier on Sunday. It meant it was a very quiet weekend on the racing front.
On Saturday morning the Goodman brothers proudly wore their black and white Hastings Runners tops in the Sussex Cross County Finals in Bexhill.
Oliver, racing well above his age in the Under 11s put in a fine performance to finish in the middle of the pack. Finlay continued his excellent recent form by winning the U13s race and will shortly be making an appearance in the National Finals.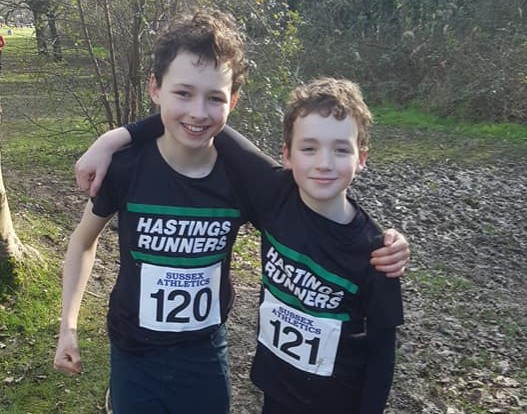 Nick and Helen Brown competed in the Torre Pacheco 7km. Over 200 runners took part in temperatures of 18 degrees.
Helen finished 2nd in the FV45 category in a fantastic time of 36:54. Nick also made the podium, finishing 2nd in the MV55 in a very quick time of 30:01.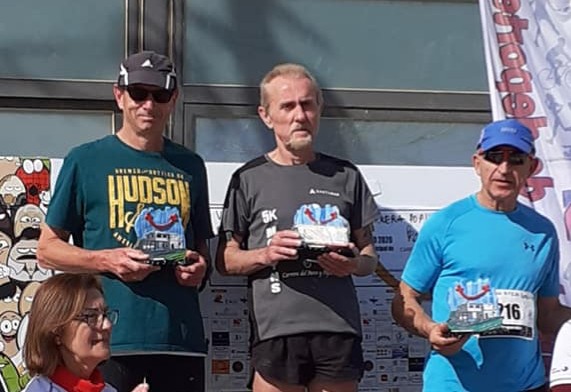 636 female runners took part in the North Beach parkrun in Durban at the weekend. Why is he telling us this?
Well in 3rd place out of those 636 runners was our very own Susan Rae.
If anyone takes part in a race that I miss, feel free to drop me an email and I will add you to the weekly reports.
Simon Linklater – Communications Officer