A superb win in the most challenging course and weather conditions by Will Withecombe, who led the 308 strong field for most of the circa 5 mile race around Whitbread Hollow in the latest East Sussex Sunday Cross Country League fixture hosted by Run Wednesdays.
Runners had to endure a very strong headwind on the highest point of the course, as well as a treacherously muddy descent in the latter stages of the race which claimed many victims!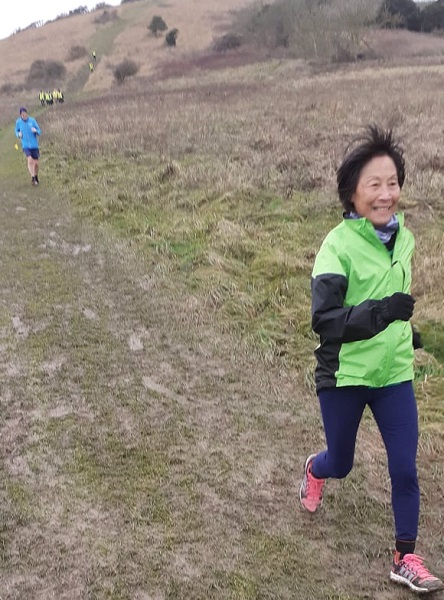 Veteran Martin Noakes staked a top 40 finish with a strong second half run in 37.10; followed in by Kevin Blowers 40.28; Claire Thomas 41.40; Neil Jeffries 42.22; Jane Coles 46.24; Jo Nevett 49.00; Paul Hope 49.03; Ruth Spiller 49.05; Piers Brunning 49.52; David Bratby 50.00; Sarah Marzaioli 54.18; Trish Audis 54.30; Yockie Richardson 60.32; Christine Sanderson 62.15; Sylvia Huggett 63.46; Jo Edwards 65.12; Irene Kitson 68.59.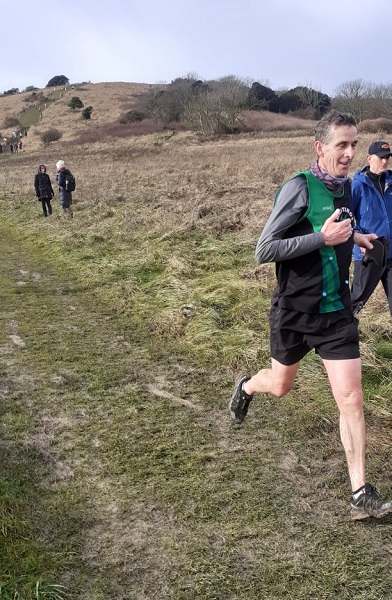 Fielding 18 runners, Hastings Runners finished a very creditable 9th out of the 17 teams participating. With 5 races completed out of the 6 race series (best 4 scores to count), the club look certain to claim their fair share of age category awards with Will currently lying 2nd in the men's senior rankings; Martin 2nd in the M55s; David 4th in M65s; Jane 3rd in the F55s; Trish 3rd in F65s; Sarah, Yockie and Christine lying 1-2-3 in the F70s.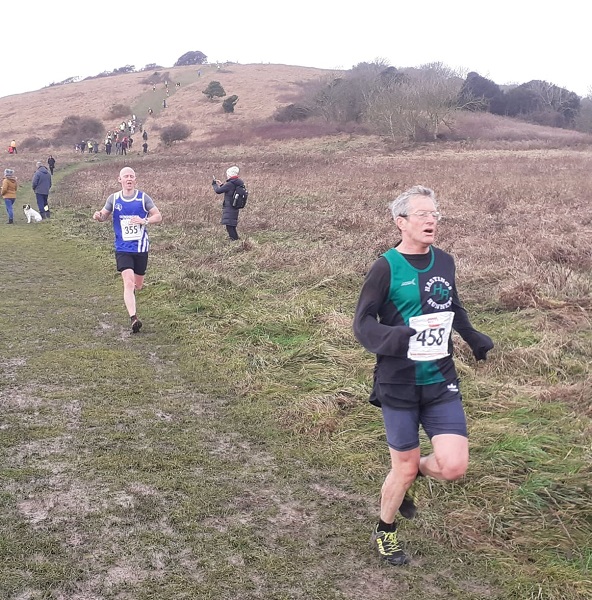 Meanwhile the Goodman brothers, Oliver and Finlay, who finished 2nd and 1st in the u11 and u15 races also look well placed for a high podium finish.