Some excellent performances from club members in the recent 10 kms races at Bedgebury, Ashburnham and Rye; with star junior Finlay Goodman winning the Out of the Blue 5 kms and Will Withecombe coming a close second, whilst Finlay's dad Mark came second in the 10 kms race at Ashburnham. Chapeau to Nicola Steed, who ran in all 3 races on consecutive evenings!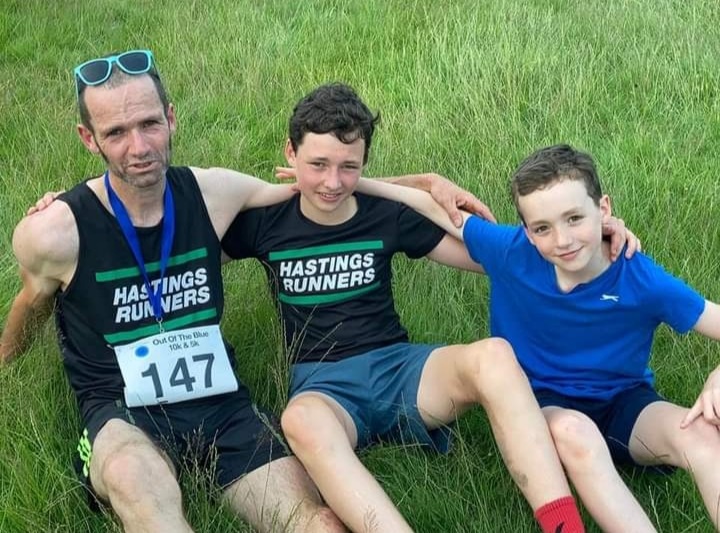 5 club members took part in the Bedgebury Pinetum Summer 10 kms series on Wednesday night, with Nicola Steed finishing 2nd lady in 47.20, followed in by Lewis Wadham 48.32; Sophie West 51.20; Paul Wadham 58.03; Sharon 59.59 (first FV50).
Thursday evening saw a bigger turnout for the Out of the Blue races in the grounds of Ashburnham Place, which raised money for four mental health charities. Finlay Goodman eclipsed a 198 strong field in the 5 kms race, winning in a time of 18.49 with club mate Will Withecombe a fine second in 19.13.
Next home, after a long injury absence, was Andy Knight in 29.54, followed by Shana Burchett 31.28; Frank Frost 33.36; Catherine Southgate 37.39; Vicky Sims 65.07; Christine Rackstraw 65.22. The 10 kms attracted a field of 120 runners, with Mark Goodman finishing an excellent second in 41.33, with Paul Burchett 6th in 46.04; Nicola Steed 51.06; Susan Rae 52.44 (first FV60); James Graham 57.32. Both courses were around 200m short, but the stiff climbs on each circuit more than compensated for this.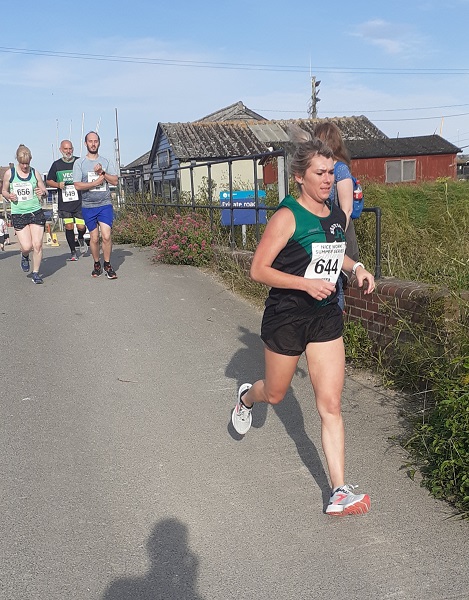 The rolling start from Rye Harbour Sailing Club on Friday evening meant that most runners in the Rye Summer Classic Series 10 kms were virtually doing a solo time trial for much of the out and back course on tarmac paths through the nature reserve, with the turnaround point just before reaching Winchelsea Beach.
Times were: Kieran Price (7th out of 71 runners) 39.37 pb; Darren Barzee 42.20; Nicola Steed 47.18; Michael Norris 47.44; Simon Weatherley 53.24; Stephen Slater 55.57; Sarah Marzaioli 61.01; Andrew Clubb 70.55. Kieran (MV45), Darren (MV50) and Sarah (FV70) all won age category awards.