An excellent turnout yesterday as Hastings Runners flagship event, the Keith Chandler Memorial Road Race, returned for its 15th anniversary with no fewer than 98 HRs in the field of 408 runners whilst close to 40 current and former club members formed the majority of the volunteers.
The return to Sussex Grand Prix status ensured that runners came from all over Sussex to take part, whilst there were also clubs represented from Kent, Surrey and London. The feedback for the new course, which included a 550m loop of the town's historic pier, has been very positive and hopefully the weather gods will be kinder for the 2023 event!
There were some superb performances across the board with Will Withecombe first club member home in 10th place in 28.29; Yolanda King 3rd lady finisher in 32.19; Yolanda, Zoe Fairclough and Claire Thomas finished as 2nd ladies team; Will, Ashley Vora and Kieran Price were 4th men's team.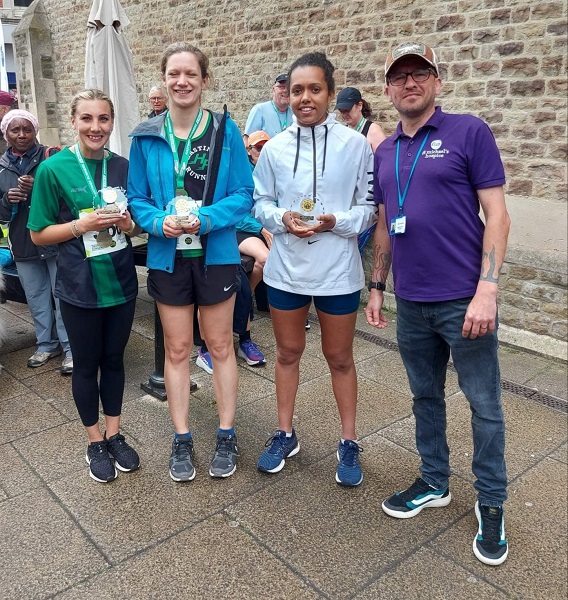 There were age category wins for Lewis Betts (male junior), Kieran Price (MV50), Neil Jeffries (MV60 and Christine Sanderson (FV75).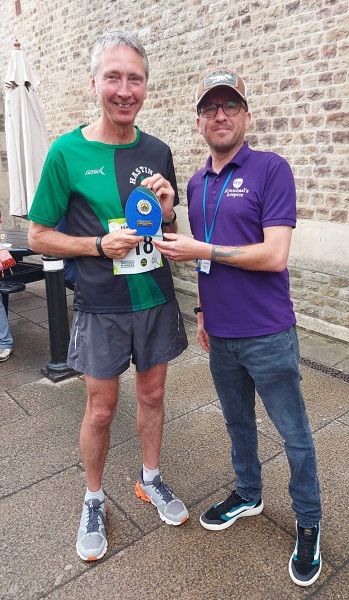 Many thanks to chief marshal Alan Croucher for co-ordinating the large team of volunteers, and hopefully the event will add a few more thousand pounds to the £56,000 raised so far in its history for St. Michael's Hospice. Well done to everyone who took part, and making this a great advertisement for our club!
On Saturday 15 Hastings Runners travelled to Horsham to take part in the Run to the Sea 50K Ultra.
It was a superb performance with the club claiming 3rd place in the team prize. Kevin Blowers took 1st place in the MV60 category, competing in his first ever Ultra in a time of 5:13:05.
Richard Roethe, Sarah Bendle, Rob Thomas, Nina Lambrou and Emily Allchurch all came in under the 6 hour mark!