Some excellent performances from the 17 Hastings Runners who turned out for the 3rd East Sussex Sunday Cross Country League fixture of the winter on a chilly, damp, foggy morning at New Place Farm, near Framfield, with Will Withecombe continuing his fine vein of form with a 5th placed finish out of a field of 308 runners in a time of 30.21.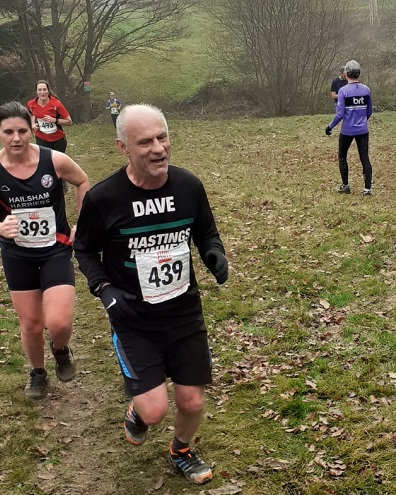 Il Capitano David Bratby
Despite carrying an ankle injury he finished within 30 secs of the winner, and was followed in by Martin Noakes 34.39, Paul Burchett 37.20, Kevin Blowers 38.01, Claire Thomas 38.49, Jamie Kennedy 39.50, Simon Trevena 41.09, Amanda Link 41.09, Paul Hope 45.56, David Bratby 46.23, Ruth Spiller 47.22, Joanne Nevett 48.49 (tbc), Trish Audis 51.10, Sarah Marzaioli 51.54, Yockie Richardson 54.36, Shana Burchett 55.16, Christine Sanderson 56.04.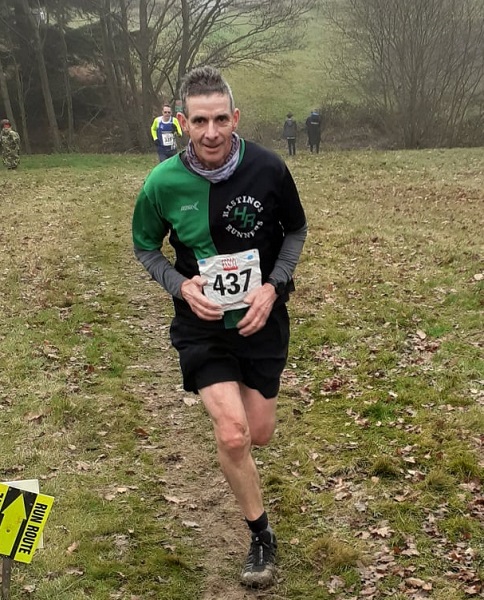 Kevin Blowers, running the wrong way it seems 🤷
There were also comprehensive wins in the under 11 & under 13 boys' events for the Goodman brothers, with Oliver and Finlay extending their leads in the respective u 11 & u 13 categories.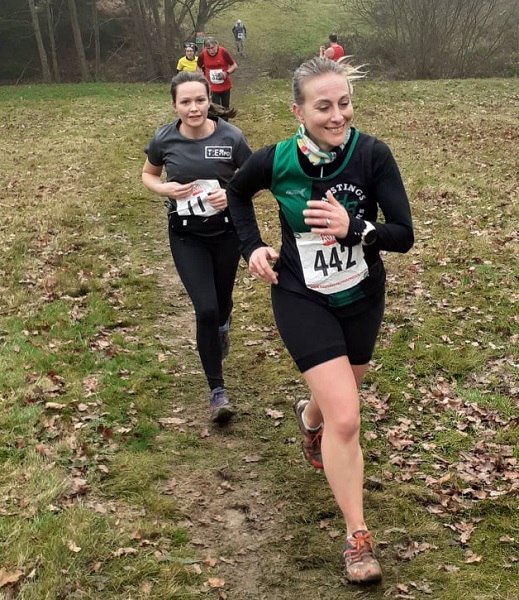 A smiling Shana Burchett 😀
Will now lies 2nd in the senior men's category after 3 races (best 4 scores to count out of 6 races), whilst Martin leads the M55s; David lies 3rd in the M65s; Trish is 2nd in the F65s; whilst Sarah, Christine and Yockie have a 1-2-3 in the F70s. Hastings Runners currently stand 12th out of the 16 teams in the league.