How can you not be inspired? Nearly two dozen Hastings Runners took part in the London Marathon this weekend. 7 made the trip to the Capital to join in the masses, soak up the atmosphere and run past some of London's most iconic landmarks.
Over £14,000 was raised for some incredible charities, including £5,000 for St.Michael's Hospice. Well done to Jessica Cull and Eleanor Wood for their fundraising activities for such a great cause.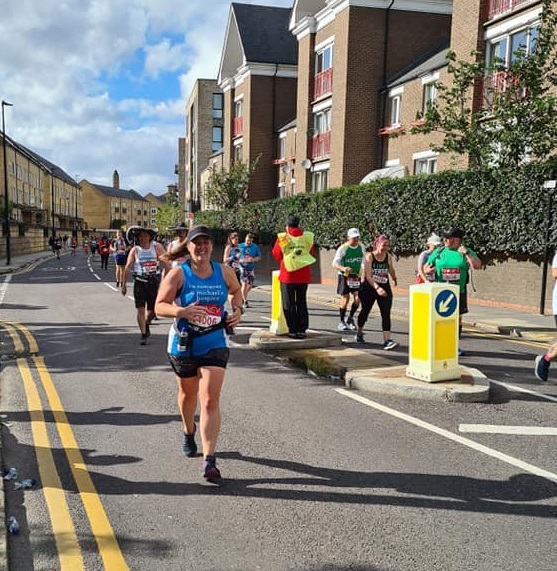 Alison Anderson may have been slightly underwhelmed by her performance, but that pales into insignificance with the £3700 she raised for the Place2Be charity, helping Children with Mental Health issues in Schools.
Sarah Marzaioli completed "another" (her words, not mine) London Marathon and was part of the Abbott World Marathon Masters group. They were sent off early, treated much like the Elite Runners and rightly so. Sarah clocked the 4th quickest time among Hastings Runners at the weekend.
I can only assume Luke Evans is related to the BBC Producer, or he paid him off. Luke was spotted several times on the gogglebox, often with his arm raised high in the air, almost as if he knew the precise moment the cameras were going to be on him. Coincidence? I'll let you decide.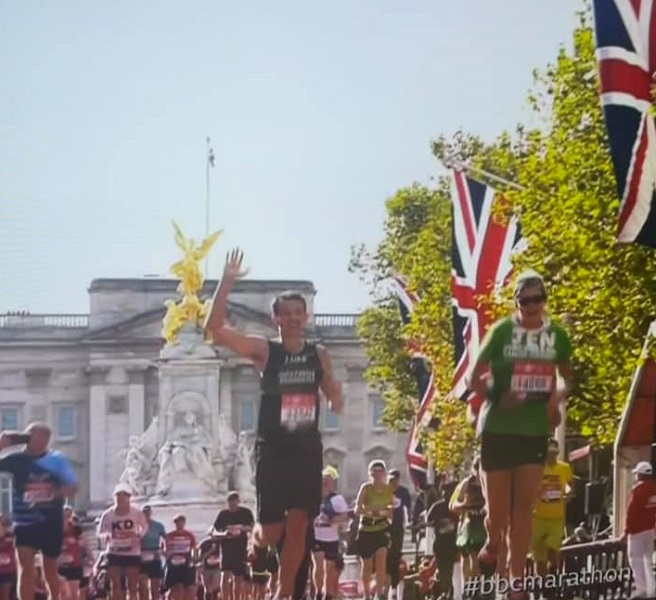 Hayley Ranson is raising money for the British Heart Foundation and taking part in a trilogy of races. She has now completed the Great North Run, the London Marathon and will be running the Great South Run in a few weeks time. So far she has raised nearly £650 towards her £1000 target.
Sarah Bendle knocked 14 minutes off her previous best Marathon time to complete the course in the capital in 4:14. In the process she raised over £2000 for the charity Shelter.
Sarah Holmes continued her excellent year of endurance running, adding the official London Marathon to her Race to the Stones 100k earlier this summer.
Tim Jury completed his 60th Marathon, raising over £3000 for Farm Africa, a charity close to his heart and one he has supported for many years through his running adventures. Alongside good friends Mickey Johnson and Cassandra Colvin, they tackled two off road loops, starting from Tim's farm in Pett and embracing the wonderful countryside around Fairlight, Icklesham, Winchelsea and Rye.
Tim announced his retirement from running after the weekend and the club would like to thank him for all the hard work and time he has dedicated to Hastings Runners in recent years. We hope to still see you around Tim.
Patience Cooper also choose an entirely off road route and was 181st overall in her age category from both the main & virtual event.
Closer to home Sally Grainger, Stuart Woolford, Sue Wilkinson and Rob Thomas ran from Hellingly to Hastings to complete the Virtual Race. Nina Lambrou, Jacqueline Mannering, Annette Fry and Nigel Thornley did a loop around Hastings, Crowhurst and Bexhill to cover the 26.2 miles.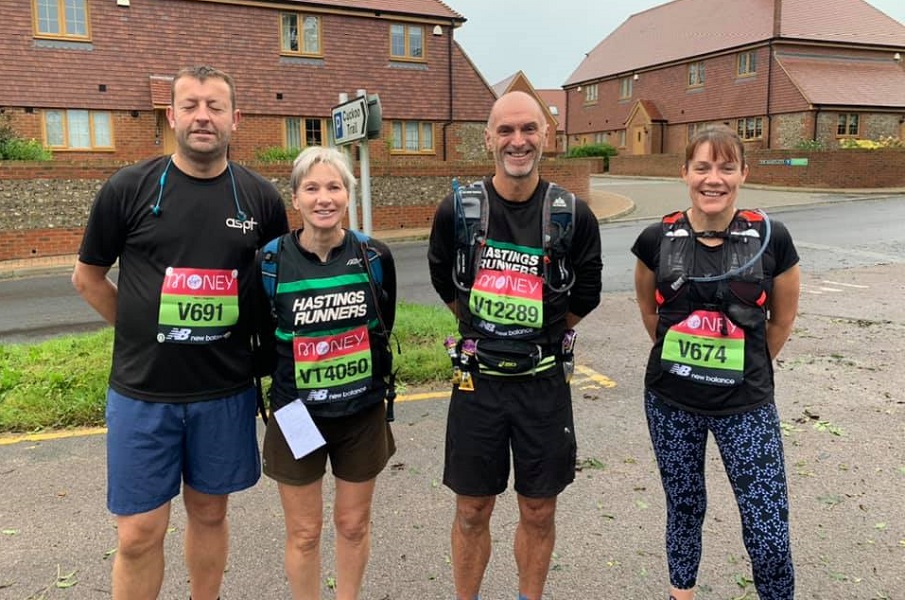 Emily Allchurch completed the 26.2 miles in just over 4 hours and has raised close to £2000 for the charity Grief Encounter. They help children and young people support following the death of a loved one. See the link to the fundraising pages at the bottom of this article.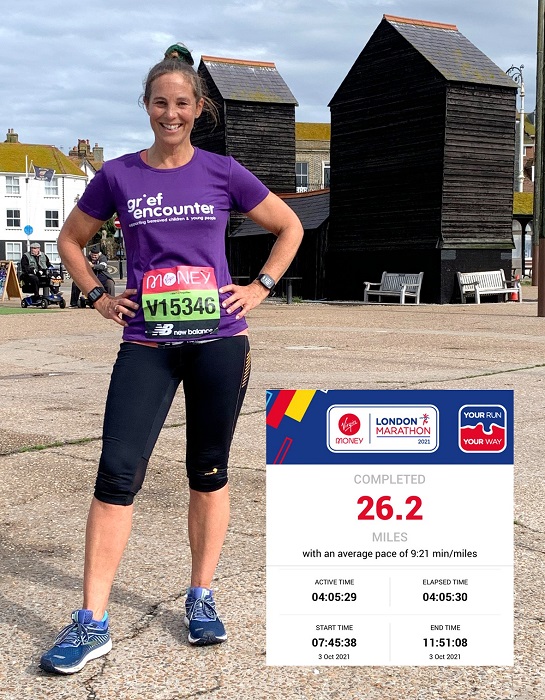 Deanne Smith, Victoria Sims, Emma Stubbs and Eleanor Swaine all took in the local delights to complete the challenge, with big smiles on their faces and no doubt inspiring those en route to take up this fabulous hobby of ours.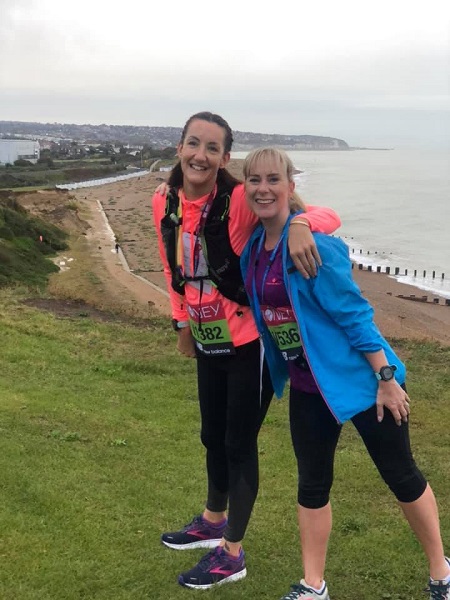 This isn't an event to get caught up in times, instead click one of the links below and add to the amazing tally that our members have already contributed, to such worthwhile causes.
Links to the Fundraising Pages
Tim Jury – Farm Africa 
Jessica Cull – St.Michaels Hospice
Eleanor Wood – St.Michaels Hospice
Alison Anderson – Place2Be 
Hayley Ranson – British Heart Foundation
Emily Allchurch – Grief Encounter