Hastings Runners took achievements to a new level this week. A level of epic proportions.
11 hours is a long time. 10 hours 53 minutes and 21 seconds to be precise. That is how long Ben Brett was running across the beautiful South Downs Way on Saturday to complete the SDW50.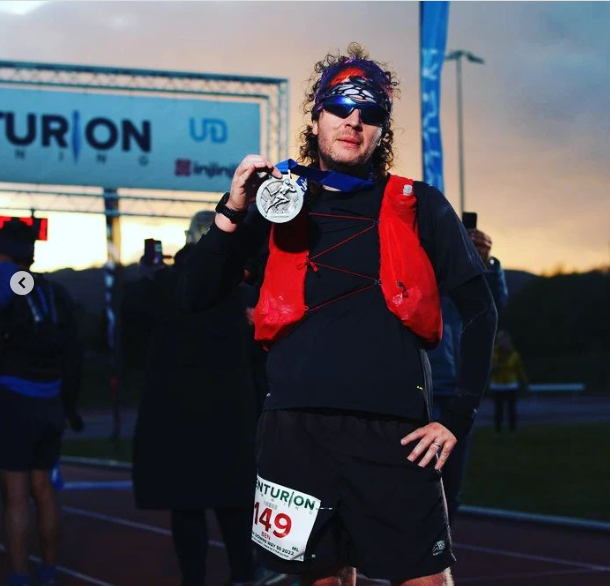 It was his first 50 miler and just reward for his hard work and diligent training over the past few years. Ben my friend, you are a legend!
Brighton was the destination for over 8,000 marathon runners on Sunday, 4 from our wonderful club. Paul Burchett was unfortunate to pick up a hamstring injury after 19 miles but battled bravely to the finish in a time of 3:49:18.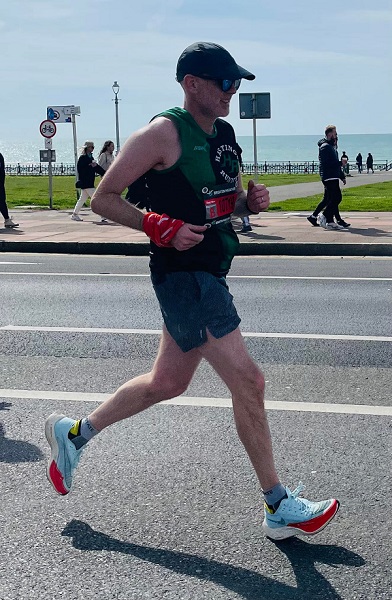 New member Tamsin West broke the sub 4 hour mark in a time of 3:54:04. Emma Stubbs spent the 26.2 miles singing and dancing with the pacers, enjoying her experience to the full, to finish in 4:42:19 (I wish I was that happy). James Graham left the crowd gasping as he wore his customary footwear along the Brighton promenade to come home in 6:03:28.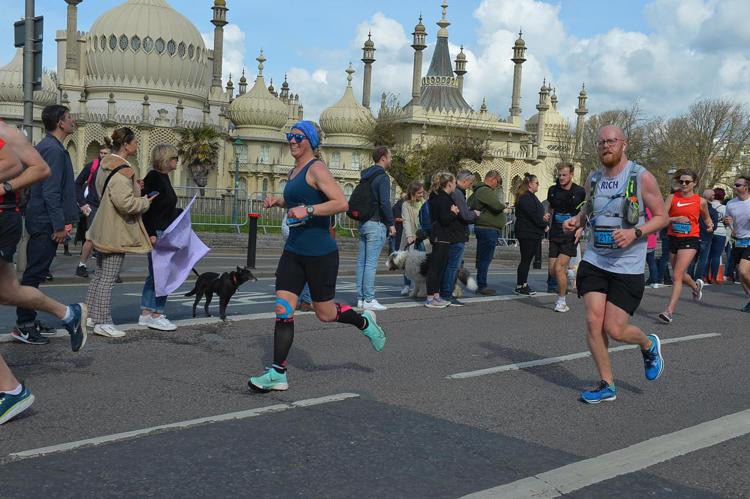 Rachel Inns took part in the Brighton 10K race, crossing the line in 52:31.
49.4 miles west in Ashford (that's less than the distance Ben ran remember) Jacqueline Mannering (4:45:42), Annette Fry (4:45:42) and Alison Tanner (5:07:11) all completed the Pod Plus Kent Spring Marathon. Jacqueline was 3rd in her age category and Alison 2nd.
Kevin Blowers went one better by scooping the MV60 top prize and 14th overall in the half marathon (same race) in a jaw dropping time of 1:36:42.
Todd Fitz-Hugh (1:46:29) and Richard Cross (1:56:16, 2nd in his age category) also completed the race.
Whilst most of us have spend the past 10 days donning our beanies and mittens, a group of Hastings Runners headed off to sunny Rhodes to compete in the Roads to Rhodes Race (that's a lot of roads).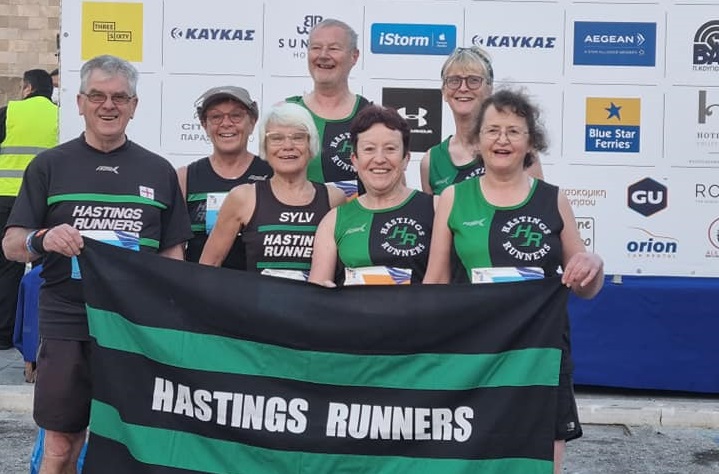 Corrina Skinner (2:35:09), Sylvia Huggett (2:35:09), Ron Huggett (2:50:44) and Davinia Hill (2:50:50) all tackled the half marathon course. Whilst Debra Van Aalst (1:00:51), Irene Kiston (1:11:00) Debbie Clark (1:12:56) and Terry Kitson (1:20:51) completed the 10K.
Lucia Smitalova finished 12th female in a half marathon in Czech Republic in a 1 hour and 54 minutes. We get around us Hastings Runners.
Sarah Miles completed the Guernsey Marathon on a very scenic route. It's the start of a 2 year fund-raiser for RNLI, celebrating their bi-centenary in 2024.
https://www.justgiving.com/fundraising/sarah-marzaioli2
If you ran this weekend and I've missed you out, drop me an email or DM and I will add you to the report.