Some excellent performances by Hastings Runners over the weekend, led by Matt Edmonds who turned in a remarkable endurance feat by completing the grueling Race to the King Ultra Marathon in 8 hrs 29 mins 12 secs, finishing a very impressive 14th out of 891 runners.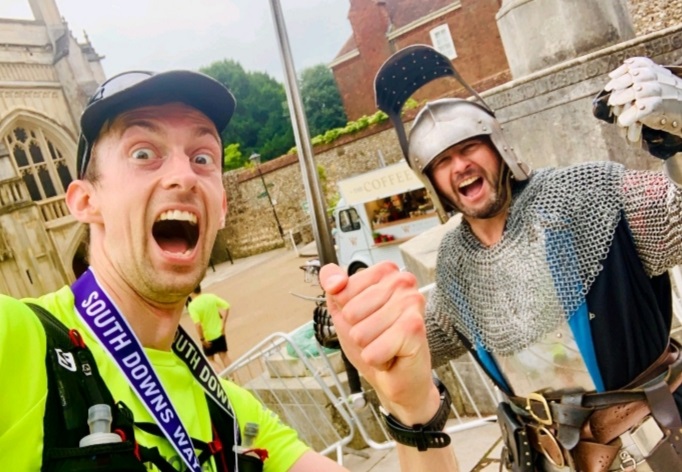 The 53.50-mile event started from Goodwood Racecourse and followed the undulating South Downs Way all the way to Winchester with the finish on the steps of Winchester Cathedral.
To give you some idea of how much climbing was involved, the 1586 meters of elevation is 250m higher than Ben Nevis!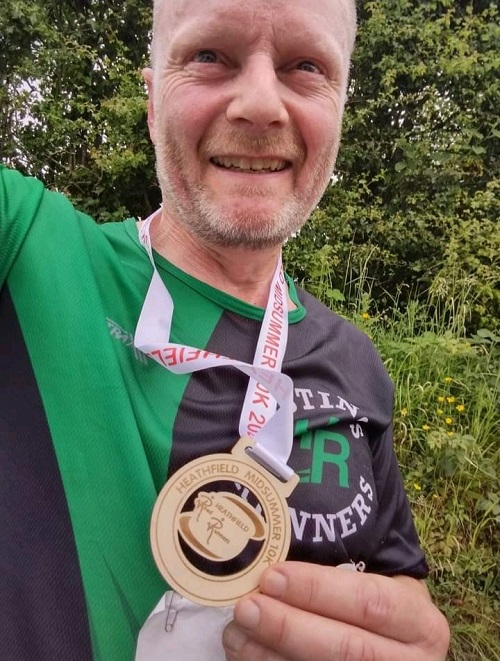 Meanwhile dropping down in distance slightly, new member Charles Bowley clocked 50.07 in the Heathfield Midsummer 10 km, which features a stamina-sapping gradual climb in the final 2 km.
Well done also to  Nicki Steed (47.34) and Ben Kirimli (52.21) who took part in the Eastbourne 10 km, an out and back course along the seafront.