Many congrats to Susan Rae, who took 4 mins off her 1/2 marathon pb and won the FV60 – 64 age category in the prestigious London Landmarks Half Marathon on Sunday which attracted nearly 11,000 runners to the closed road event through the City of London and City of Westminster. Sue's chip time was 1.47.21. Fellow club members Ben Brett, John Simcox and Keith Goodsell recorded chip times of 1:53:00, 2.01.04 and 2.07.27 respectively.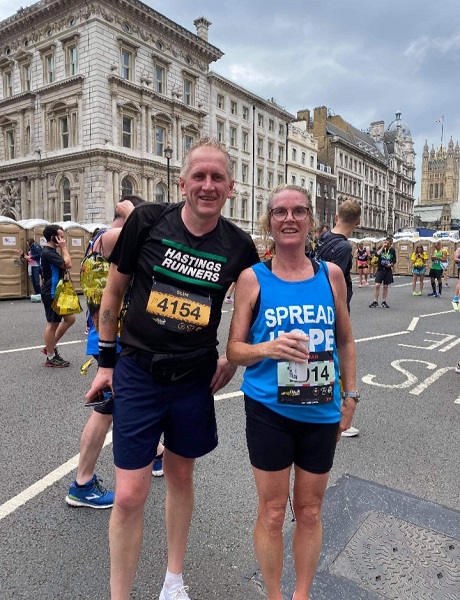 Meanwhile Matt Edmonds recorded his 20th different course victory at parkrun, winning the Squerryes Winery parkrun in Westerham, Kent in a time of 19.53. What was more remarkable was that he had set off from Johns Cross the previous evening, and trekked 66 kms throughout the night in order to reach the parkrun before the 9 am start on Saturday!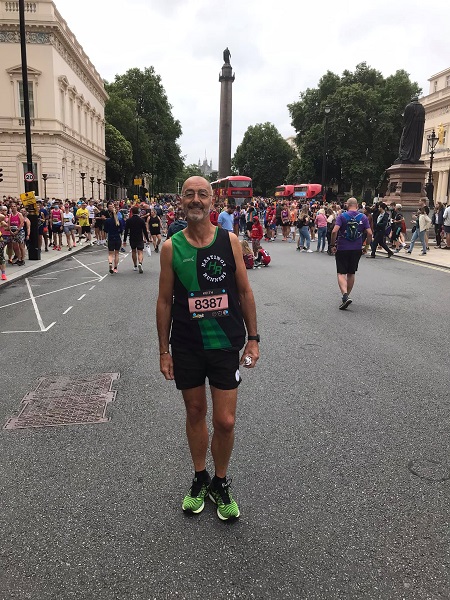 Closer to home, 41 Hastings Runners tackled the Hastings parkrun which attracted a field of nearly 300 runners – 80 more than on the previous week's restart. They were led in by Will Withecombe who continued his fine vein of recent form with an excellent 5th place in a pb time of 17.40; other pbs were recorded by Fraser Hughes (20.03); Simon Linklater (20.11); Katy Matthews (22.41) and Manami Cheves (23.29).
Harry Hood notched up his 50th parkrun, whilst Jane Hughes (FV60) and Martin Noakes (MV55) posted the 3rd & 4th best age grading scores with 80.56% (24.26) & 80.10% (19.41) respectively. Club chairman Nick Brown took the highest age graded score (79.95%) at Seaford Beach parkrun with a time of 20.47.