With Saturday's hangovers a distance memory some of our club's finest were in race action at the weekend.
Multi award winning Kevin Blowers achieved his goal and smashed the "Good for Age" time for London Marathon, by running a massive Marathon PB of 3:30:08 in Milton Keynes.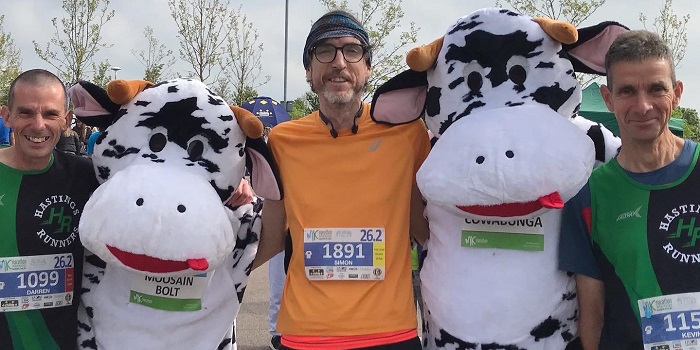 Darren Barzee ran an amazing time too, clocking a personal best of 3:23. An hour in the First Aid tent post race showed just how much he pushed himself to cross the finish line. Lucky for him, Kev was able to walk (just) and limped off to McDonalds to fetch our man a Big Mac and fries.
I (Simon Linklater) managed to knock 64 minutes off my personal best Marathon time to join the Three PBigo's, running a time of 3:40:00.
Whilst Kevin plans his trip to the capital in 2023, several of our members were heading back from the capital having competed in the Vitality 10K.
There were PB's for Nicola Steed (43:59), Lucia Smitalova (51:05) and Rachel Inns (52:12). Sharon Wadham (57:07) narrowly beat hubby Paul (57:29) and Linda Beddis crossed the line in 1:10:55.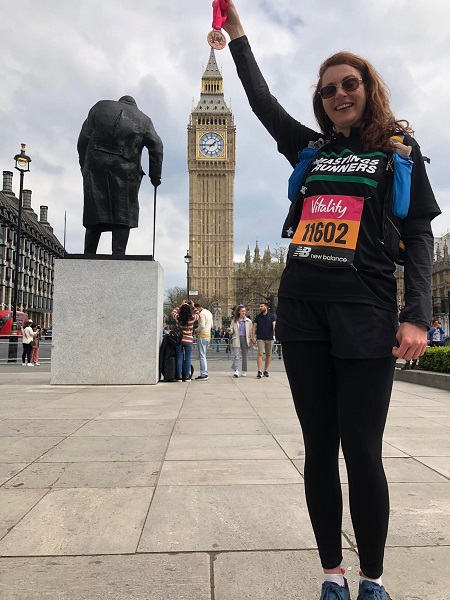 Presentation host Andy Knight continued his good form with a time of 1:19:55 in the Haywards Heath 10 Miler.
If I've missed you out, then get in touch. Apologies for the delayed report as well, turns out a Marathon is actually quite hard.