An excellent turnout last night for our second championship race of the year with, by my reckoning, 21 Hastings Runners taking part in the 10kms race out of a field of 101 runners – making us easily the best-supported club.
Our sole representative in the 5kms race, Will Withecombe, ran well to finish 3rd out 60 runners in a time of 19.02 – just 12 secs behind the winner. The course was very undulating and boggy in places, evenly split between off-road, hard track, and quiet lanes. making it a real stamina test.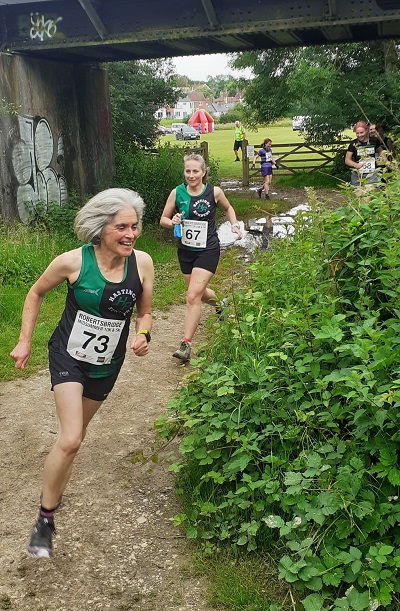 By general consensus, the course was some way short of the standard distance, with the 10kms coming in at 9.40 to 9.60kms and the 5kms at 4.60 – 4.70kms.
Many congrats to Darren Barzee, defying his football injuries to finish an excellent 6th, just ahead of Simon Linklater 9th and Vincent Reed 10th; whilst Claire Thomas was the first lady finisher in 15th place. There were age category wins for Ben Sallows (MV45), Neil Jeffries (MV60), Ruth Spiller (FV55), Irene Kitson (FV65) and Sarah Marzaioli (FV70).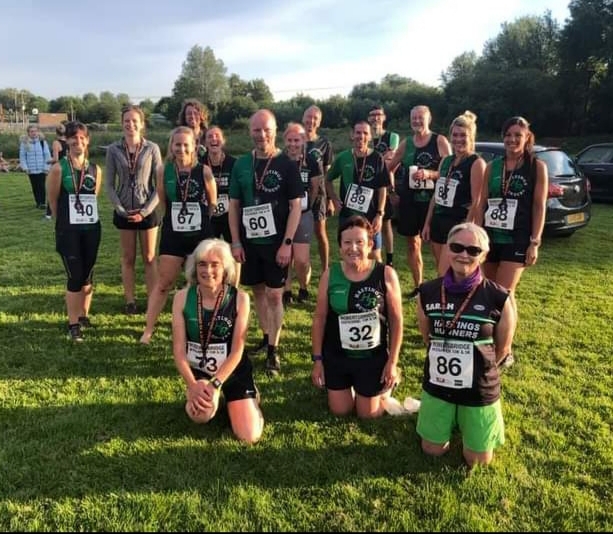 Chip times for the 10kms were: Darren Barzee 42.34; Simon Linklater 43.50; Vincent Reed 43.56; Kevin Blowers 45.06; Neil Jeffries 45.07; Claire Thomas 45.41; Patrick Bermingham 46.16; Charles Bowley 47.31; Ben Sallows 48.45; Nicola Steed 50.05; Rob Thomas 51.10; Jon Smalldon 52.53; Ruth Spiller 54.43; Rachael Inns 56.54; Marie Crawford 60.15; Terry Kitson 64.27; Sarah Marzaioli 64.39; Krista Barzee 64.52; Shana Burchett 65.35; Michelle Krombholz 65.37; Irene Kitson 68.33