A busy weekend for Hastings Runners, coinciding with the long awaited return of parkrun. No fewer than 28 club members took part in the Hastings parkrun, with Matt Edmonds notching up his 26th course success in a time of 17.07.
There were pbs for Charles Bowley (22.31), Ben Kirimli (23.23) and Emma Stubbs (25.32); whilst veterans Martin Noakes and Nick Brown recorded the 2nd and 3rd highest age graded scores with 79.76% and 77.89% respectively in times of 19.46 and 21.20.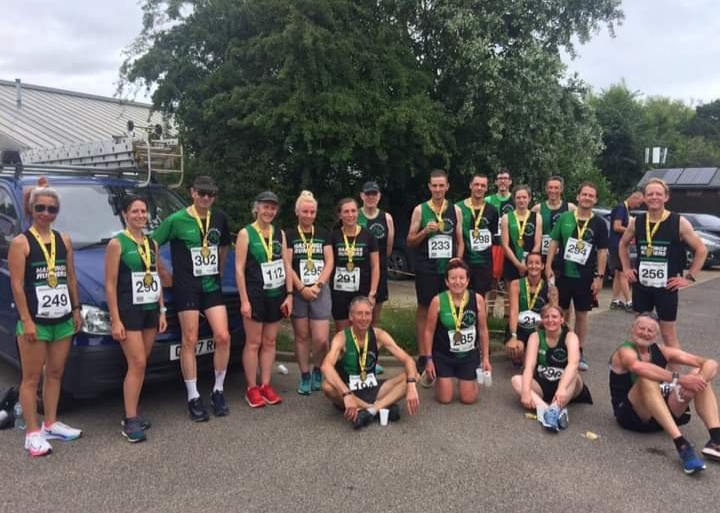 We are very grateful to event director Arrianne Callow, who did a huge amount of work behind the scenes in the weeks leading up to the restart, as well as run directors Sue Rae and Jane Hughes, and all the other parkrun volunteers – many of them club members. Meanwhile over at Eastbourne parkrun, Nicki Steed was 4th lady finisher in a pb time of 21.53.
Earlier in the week club chairman Nick Brown had posted a time of 21.17 and was first MV60 in the Great City Race 5 kms, which attracted a field of nearly 3000 runners for the London Marathon organised event on closed roads in the City of London.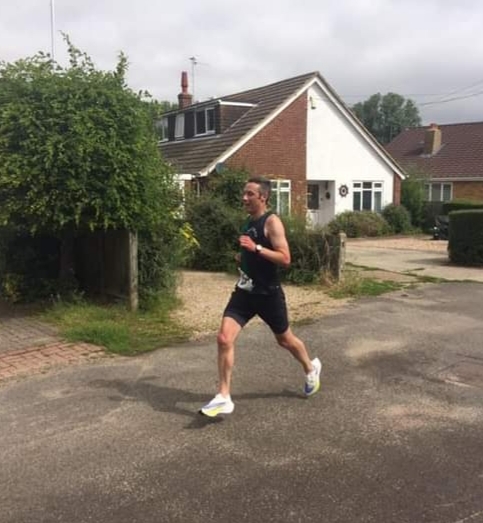 The club were very well represented in Sunday's Romney Marsh 10 kms, with 20 tackling this latest club championship race in very humid conditions along the quiet country lanes starting from New Romney out of a field of nearly 200 runners.
Many congrats to Kieran, Vinnie, Simon, Kevin and Manami who all posted pbs.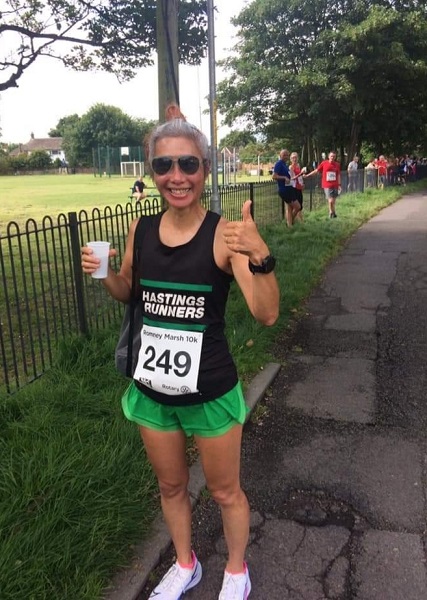 Times were: Kieran Price 39.07; Paul Burchett 41.41; Vincent Reed 42.39; Simon Linklater 43.04; Kevin Blowers 43.11; Nick Brown 43.52; Neil Jeffries 44.17; Claire Thomas 46.34; Ben Sallows 46.54; Manami Cheves 49.26; Richard Cross 50.46; Simon Weatherley 51.56; Elly Swaine 58.59; Alison Anderson 59.24; Marie Crawford 59.51; Michelle Krombholz 60.38; Krista Barzee 60.57; Terry Kitson 63.41; Irene Kitson 67.15; Louise Cavill 67.30 (tbc).
Many thanks to Will Withecombe for the photos and support near the finish.