RYE SUMMER CLASSIC SERIES 5kms, September 4th
A tremendous club turnout for Friday's evening 5kms in the picturesque setting of Rye Harbour Nature Reserve, with 33 HRs taking part out of the field of 172.
Only the recently formed Hy Running Club, with 29 representatives, came anywhere near matching this.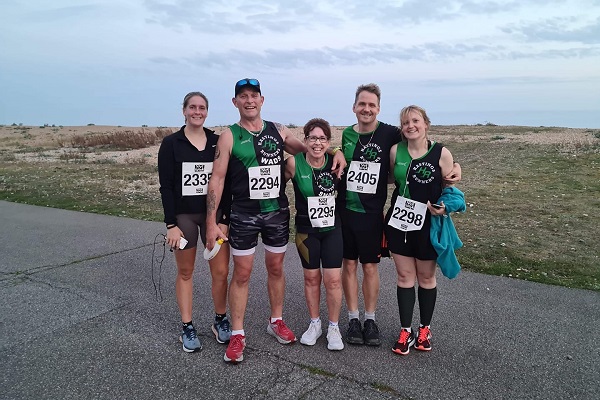 First club member home was Dan Snellgrove, putting his Zoom Vaporflys through their paces in an impressive time of 18.09 (an 8secs pb); whilst there were age category wins for Darren Barzee (MV50), Neil Jeffries (MV60) and Irene Kitson (FV65).
Despite a slight headwind all the way out to the turnaround point at Winchelsea Beach, there were also pbs for all three Simons (Newstead, Linklater & Weatherley!), Ruth Spiller, Krista Barzee and a very promising 5kms debut for Elora Wadham.
Also notable runs, showing a welcome return to form, for Neil Jeffries, Marie Appleton, Sue Palmer and Marie Crawford.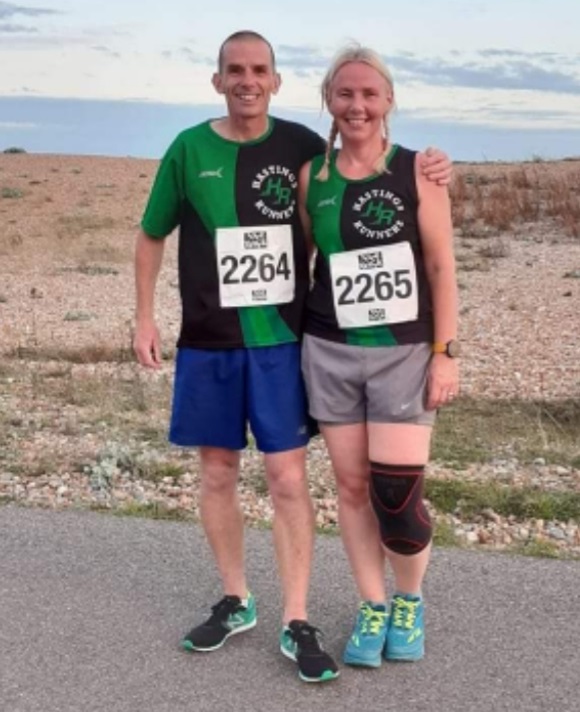 The event was excellently organised by Nice Work, with race numbers sent out in advance; temperature checked on arrival in the nature reserve; social distancing observed at all times; runners sent off in 19 waves of 9 – 10 runners every 5 minutes.
Great to see some familiar club faces helping out with the organisation, including Lee & Steph Miller, Andy Bashford, Corrina Skinner and Gary Lancaster.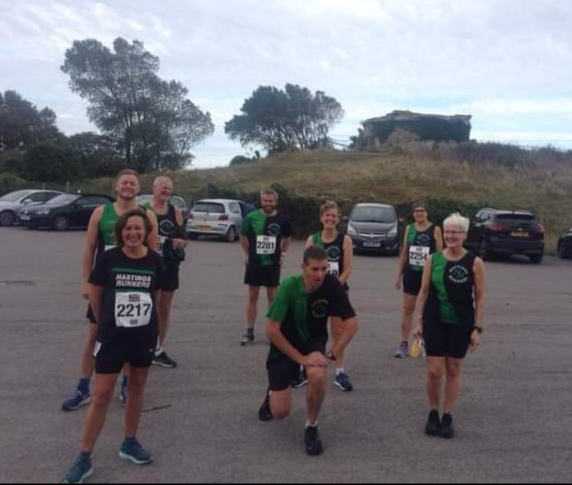 Chip times were: Dan Snellgrove 18.09 (pb); Darren Barzee 18.38; Simon Newstead 19.30 (pb); Andrew Watson 19.40; Danny Firth 19.46; Simon Linklater 19.49 (pb); Neil Jeffries 20.27; Kevin Blowers 21.28; Ben Sallows 21.55; Elora Wadham 23.09 (pb); Piers Brunning 23.11; Nicola Steed 23.35; Nick Brown 23.36; Simon Weatherley 24.11 (pb); Ruth Spiller 24.14 (pb); Marie Appleton 25.17; Paul Wadham 25.21; Sharon Wadham 26.24; Susan Wilkinson 26.56; Sue Palmer 26.58; Marie Crawford 27.10; Debra Van Aalst 27.33; Krista Barzee 27.43 (pb); Louise Cavill 28.28; Leigh Yates 28.57; Alison Campbell 30.31; Susan Mann 30.43; Hayley Ranson 31.04; Terry Kitson 31.11; Jo Edwards 31.32; Irene Kitson 31.47; Jenny Hudson 33.14; Alison Leonard 33.23.