No sooner had Ciara skipped her way out of town, had her slightly less aggressive cousin Dennis popped in for a weekend visit of his own.
But we Hastings Runners are made of strong stuff and not even howling winds and persistent downpours can prevent us from taking to the streets and putting in the miles.
It was a quiet weekend on the race front with several events falling foul to "The Menace", including the eagerly awaited Bodiam X-Country.
We did have a few runners in action. The Tunbridge Wells Half Marathon went ahead after a one hour delay. The conditions were far from ideal. On a normal day, the brutal climb up Spring Hill is a tough enough challenge. Add in the gusty winds and ankle-deep waterlogged sections of the route and it was a real slog.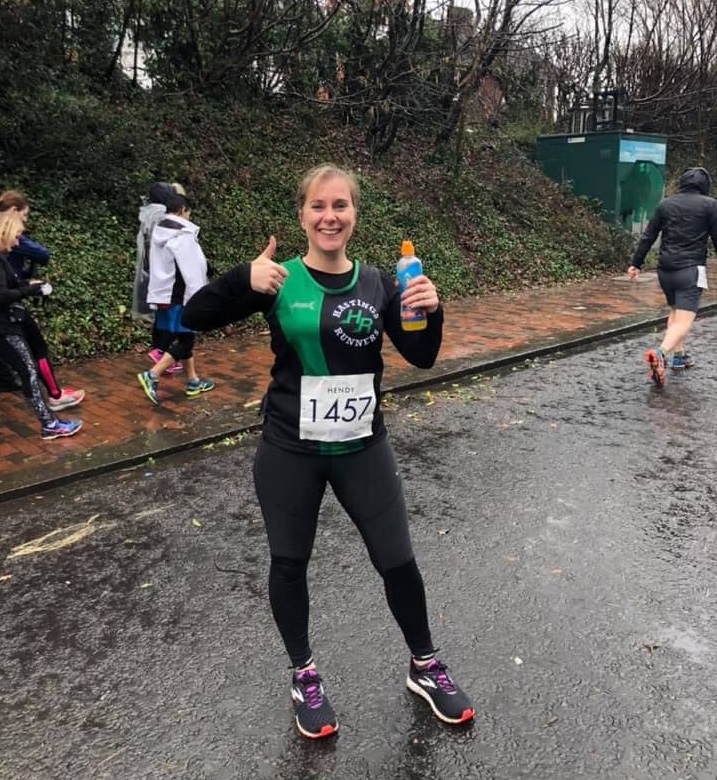 Emma Stubbs gave her ever-growing Instagram following something to smile about as she completed the course in 2 hours and 18 minutes. Jessica Cull was the only other Hastings Runners to brave the conditions and crossed the line in 2:08.
The Wadham's were back in action on Sunday, this time taking on the Tenterden 5 miler, which also survived the weather. Likewise, Paul and Sharon both completed the course unscathed. Paul in 43 minutes and 11 seconds, Sharon in 44:55, good enough to scoop first prize in her age category. GO SHAZ!!!
If you took part in a race this weekend or any date in fact, get in touch and I'll add the details to the website. Fingers crossed Ellen doesn't come out to play just yet.