Another great advertisement for Hastings Runners with 77 runners taking part in the club's 5 kms handicap race on a blustery Wednesday evening, and another 24 volunteers donning their hi-viz vests.
Many congrats to junior Sophie Ashby who burned off the opposition on the out and back seafront course from Grosvenor Gardens to land a stunning victory, coming home 57 secs clear of the field having started with 19 runners ahead of her.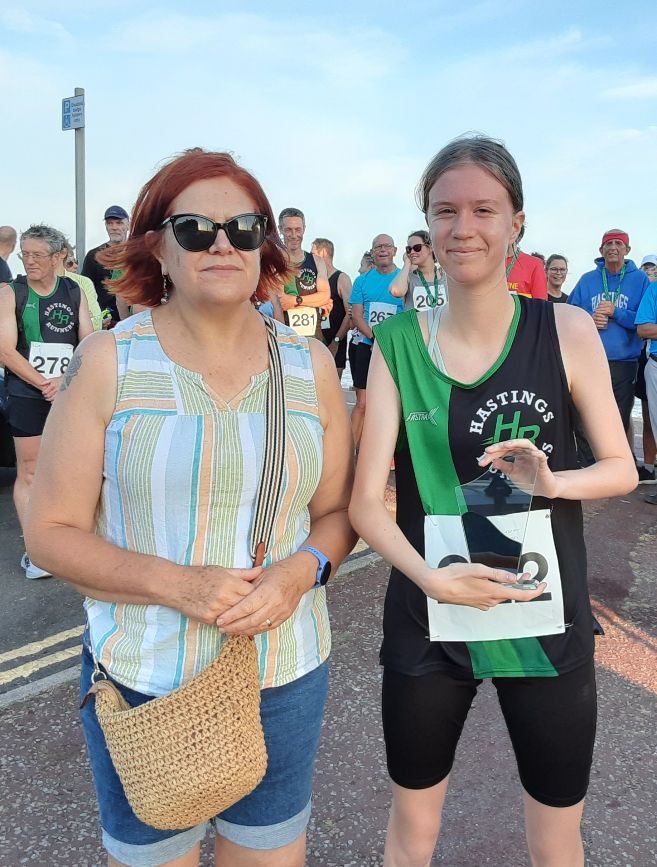 She hit the front with about 1500 m to go, having passed her mum Lorraine Ashby who had led since the 1 km mark. Her time of 25.31 was her fastest for over 4 years.
Runner up Andy Knight posted an excellent time of 20.43, making up an amazing 57 places.  In a triumph for handicapper Simon Linklater 90% of the field finished within 3 mins of each other, with Ashley Vora passing no fewer than 66 runners, Zoe Fairclough and star junior Finlay Goodman 56 runners each.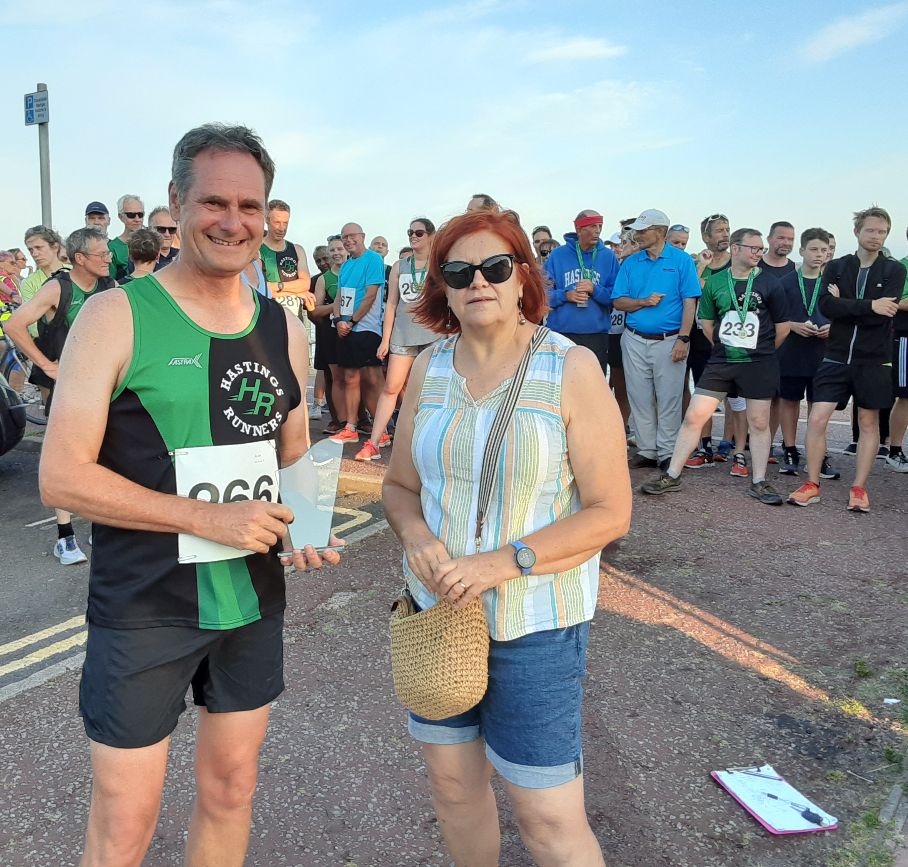 Finlay, setting off stone last of the 77 runners, ran a superb time of 16.20 given the windy conditions and the fact that he didn't pass another runner until 3.50 kms into the race. 2nd quickest was Ashley in 17.41, with Adam Weller 3rd in 18.12.
Zoe recorded the fastest ladies time with an impressive 20.04, followed by Claire Thomas in 21.08 and Manami Cheves in 23.37.
9 members were taking part in their first HR race – Helen Rothermel, Julie Sapsford-Brooks, Adam Holland, Ashley Sapsford-Brooks, Andrew Shipilov, Kelly Derosa, Eric Hardwick, John Beacham and junior Robert Weeks.
And finally Jessica Hayward was presented with the Alan Corke Improvers Award,  having taken an astonishing 12 mins 16 secs off her 2021 time for this race which equates to an improvement of 70 seconds per kilometre!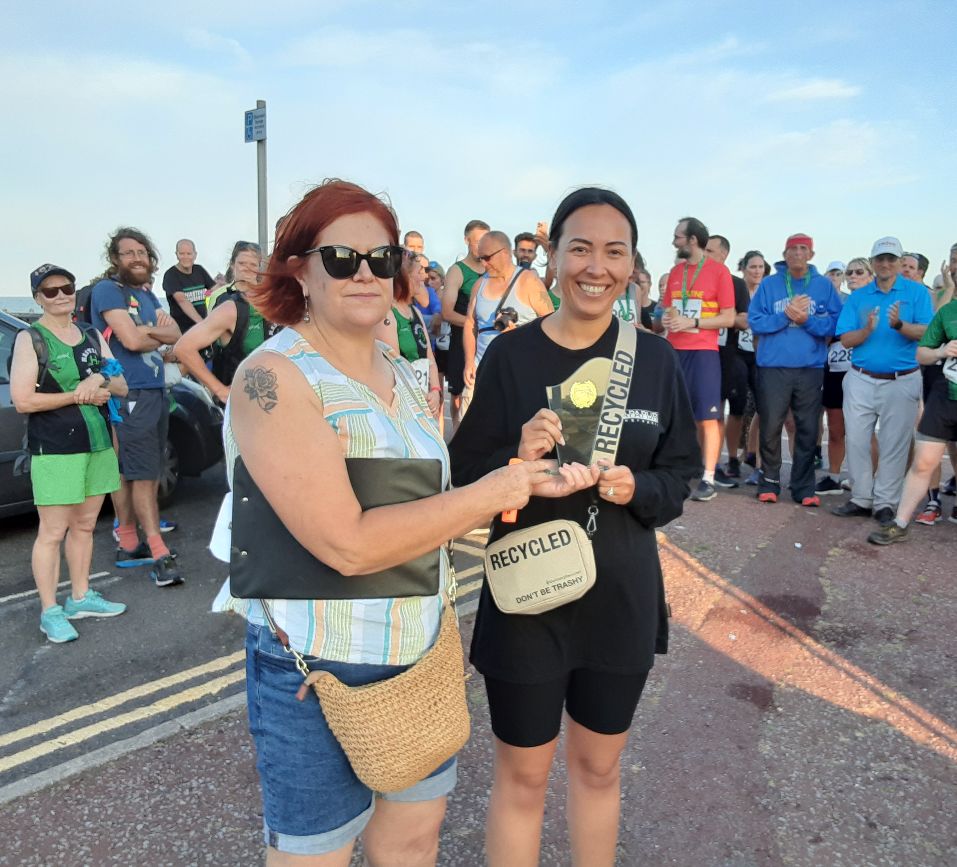 Many thanks to our handicapper Simon Linklater, race director Susan Mann, and Terry Kitson who co-ordinated our team of volunteers.