As the summer reaches a climax, the evenings are drawing in and the temperature is dropping. Another long winter of doom and gloom. But luckily this Sunday we were blessed with clear blue skies and beautiful sunshine. What a delight for all. Except us runners it seemed.
As I sat there on the concrete wall, head in hands, frustrated at my poor race tactics, I listened to the moans and groans of fellow participants of the Paddock Wood Half Marathon. Many, like me, appeared to struggle on the quiet Kent Country Lanes. It was like a game of Chinese Whispers. The more gripes I heard, the warmer the day had been.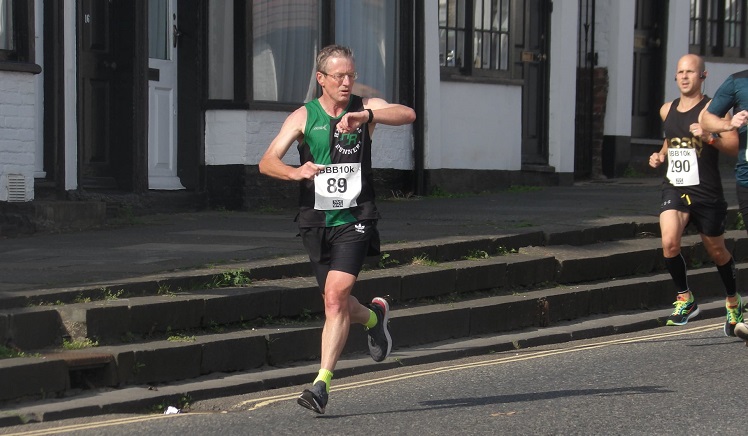 I'm pretty sure one runner even claimed the temperature had hit 35 degrees and they'd nearly passed out at the 10 mile marker. Oh how we love to moan.
Regardless of the heat, the Black and Green crew were out in force this weekend. Over 40 Hastings Runners limbered up outside Battle Abbey in preparation for the tough challenge that ahead in the BBB10K.
There were some excellent results. We had no fewer than 6 runners inside the Top 20. Colin White continued his excellent form to finish in 6th place in a time of 37:46. This landed him 1st place in the Male Vet 40 category.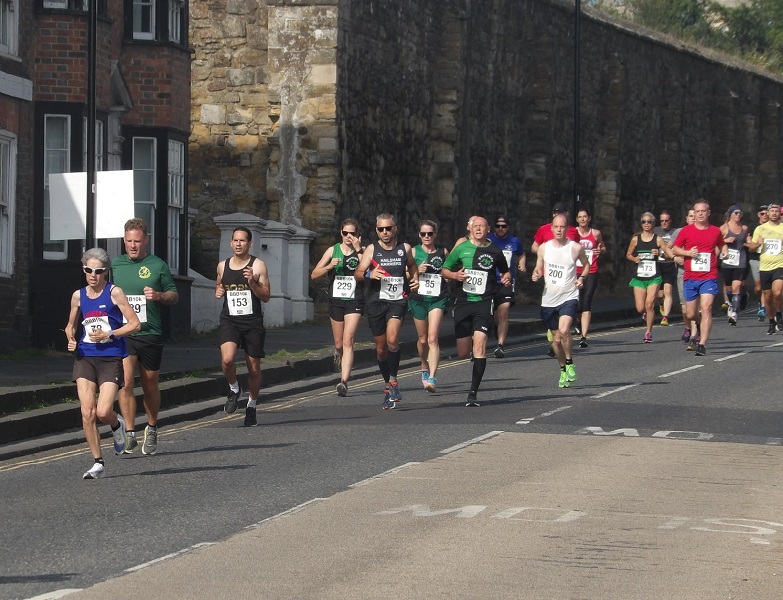 There was a real battle developing between 3 of our track regulars. Darren Barzee who has been struggling with a few niggles of late, rediscovered his form, to finish in 10th place, in a time of 40:07. Darren claimed 1st place in the Male Vet 50 category.
Hot on his heels were Kieran Price & Vinny Reed who had been switching places heading down North Trade Road and it took a sprint finish from Kieran down the high street to come in 5 seconds ahead. Their respective times were 40:15 and 40:20.
Claire Thomas ran a superb race to finish 3rd Lady in a time of 45:49. In form Susan Rae was the 2nd Hastings Runners female to cross the line in 46:43. A brilliant effort by everyone involved given the tough nature of the course and apparently it was quite hot.
20 Miles up the road a small contingent of Hastings Runners were taking part in the Paddock Wood Half Marathon, which had been rescheduled from Spring 2020. We had 8 runners toe the start line, all of whom survived the tropical conditions, rumoured to be even hotter than Battle. Although I can't prove that claim.
1st home for the club was Simon Linklater (me) in a new PB of 1:37:49, some 20 minutes quicker than my previous best from February 2020 #justsaying.
We had 3 female competitors and randomly they were all called Sarah. The first home you ask? Sarah of course. You want the surname? Bendle, Sarah Bendle, crossing the finish line in a time of 2:01:46. I bumped into her afterwards. She moaned it was too hot. Well done Sarah(s).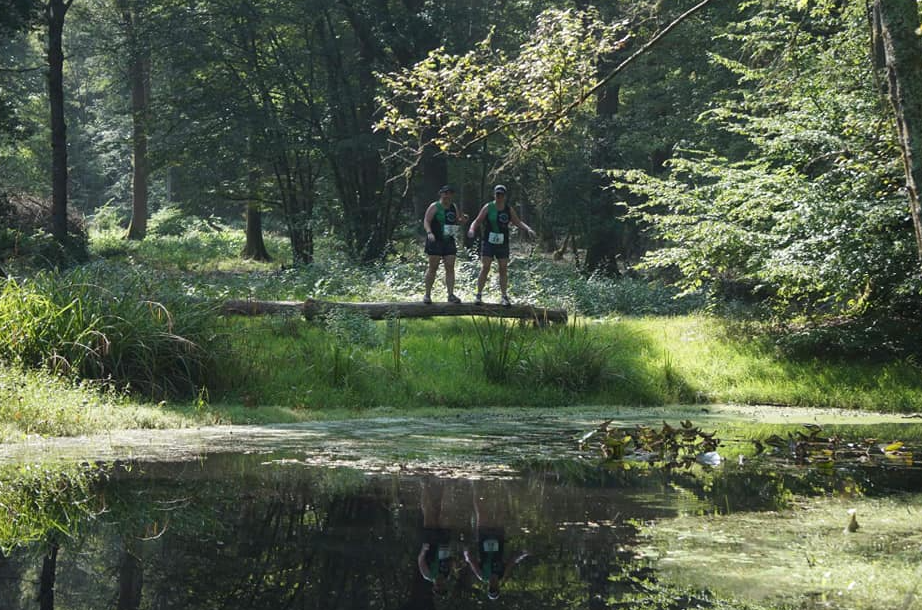 Helen Munday and Eleanor Wood wanted more miles and more sunshine, so opted for the Bates Green Gallop in Arlington. A 3.5 mile loop course and 6 hours to run round as many times as you choose fit. With the tans topped up, they called it a day after 4 loops and 14 miles in the bag. Awesome work.
Congratulations to everyone who took part over the weekend. Fear not, it will soon be freezing cold, gail force winds and driving rain on race weekends. Lots to look forward to.