While we await the official results, I'd just like to say well done to ALL Hastings Runners who joined in or supported others at the Ashdown Forest Cross Country yesterday. As the pictures below show – it was EPIC…
As the car drew closer and the rain beat down ever harder running at all was beginning to look like a daft idea. On arrival, problem A was a herd of cattle taking their time crossing the road.
Problem B was the fact that despite a storm of biblical proportions, every cross-country runner in East Sussex had thought a five-mile circuit of Ashdown Forest was a great idea. Despite car-sharing, all car-parks were virtually full over half-an-hour before the seniors race began.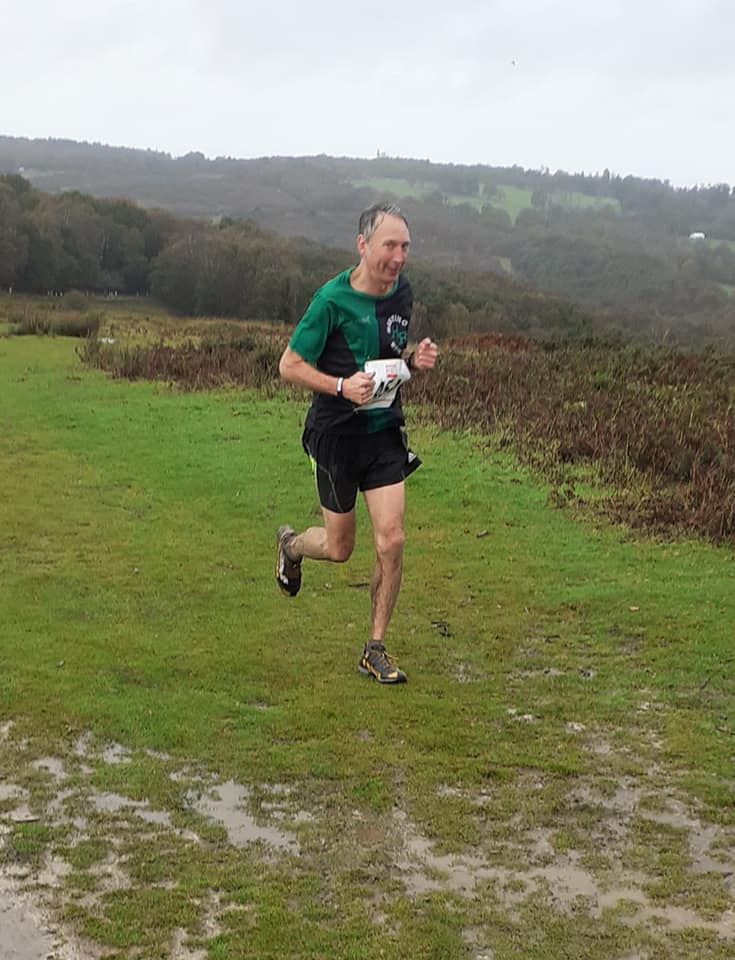 Not at all keen on seeing how many nano-seconds it would take to get soaked to the skin, I nonetheless followed the advice of the impossibly-keen Martin Noakes and left the comfort of our car, lacing up my running shoes and discovering the answer to the nano-second question was "around 17".
Wiser folks than Martin and I stood around forlornly wearing waterproofs but we decided to embrace being wet and cold, to ignore the wind, and do a warm-up run. Minutes later I was like an Emperor Penguin, gratefully sheltering amid a throng of eager runners, wondering what the chap with a megaphone could possibly be saying into the teeth of the howling gale.
When those in front began to move away from me it became clear… Suddenly we were 300 crazy people charging along a track through a stand of trees and yelling gleefully as it was no evident that the only option was to get as muddy as we were already wet.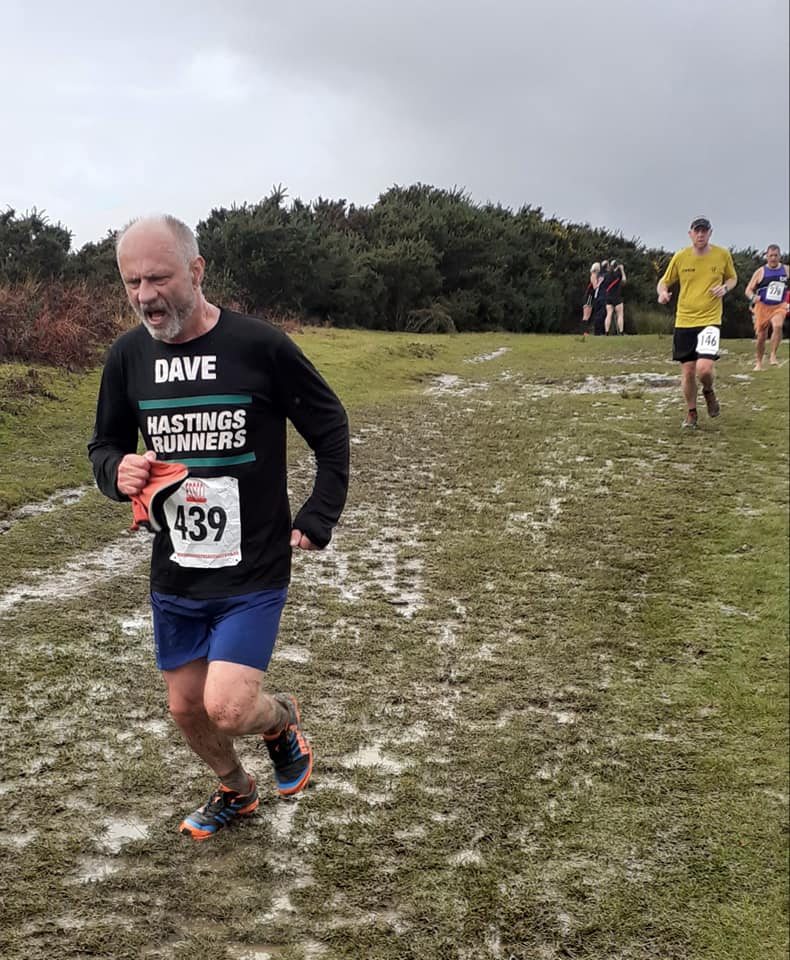 Finally everything made sense. This was GREAT FUN!
Once out of the wood, we could see the main event…. Water, water everywhere – and puddles in which to sink. Muddy water flowed towards us if we ran uphill, across us in countless streams if we ran along a contour, or away from us into ever growing swamps ahead whenever we found ourselves running downhill.
And then it was over. Which meant the weather gods decided enough was enough and instead bathed this magnificent setting, several hundred drenched and mud-spattered runners – and that herd of cattle – in warm sunshine.
You couldn't make it up, but you could come along next year. Or, better still, to the next event at Snape Wood, Wadhurst on November 28.