How awesome are we?
Sunday morning lie-ins? Don't be silly. We were up and early to iron our Green & Black vests as race season is well and truly underway. The first Club Championship event of 2022 was the Brenda Boyle Pier to Pier. 16 miles from Eastbourne, along the coastline, pebbles and all, back to Hastings Old Town.
The 30mph tail wind, which saw the postponement 2 weeks early, was cruelly replaced with a 20mph headwind, adding to the challenge. Runners were having none of it though and were in cheerful spirits as the coach departed the Angling club shortly after 8am.
Matt Edmonds set a personal best for the route in 1 hour 40 minutes and 11 seconds. That's an average km pace of under 4 minutes, into the wind, the 20mph wind. Amazing! He was followed in 2nd place by Colin White in 1:49.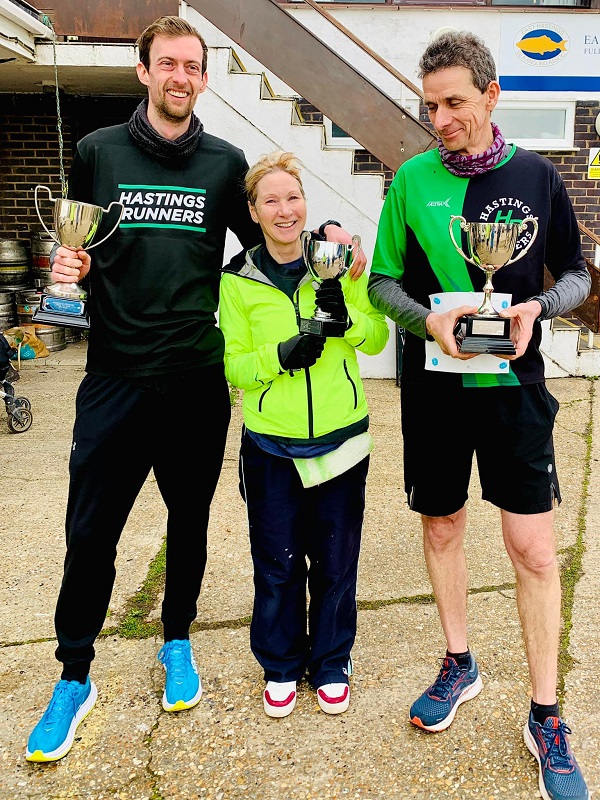 Paul Burchett finished in 3rd place in 1:56, just ahead of Martin Snape who once again did his best to sabotage his own race with an early fall. He dusted himself off and bravely completed the course in 1:58.
Manami Cheves was rewarded for her recent efforts in training as the first female across the line in 2:19. Has anyone seen her yet as the trophy still awaits? The Vets prizes were won by Kevin Blowers (2:06) and Sally Grainger (2:25) who appear to be getting quicker with each passing year.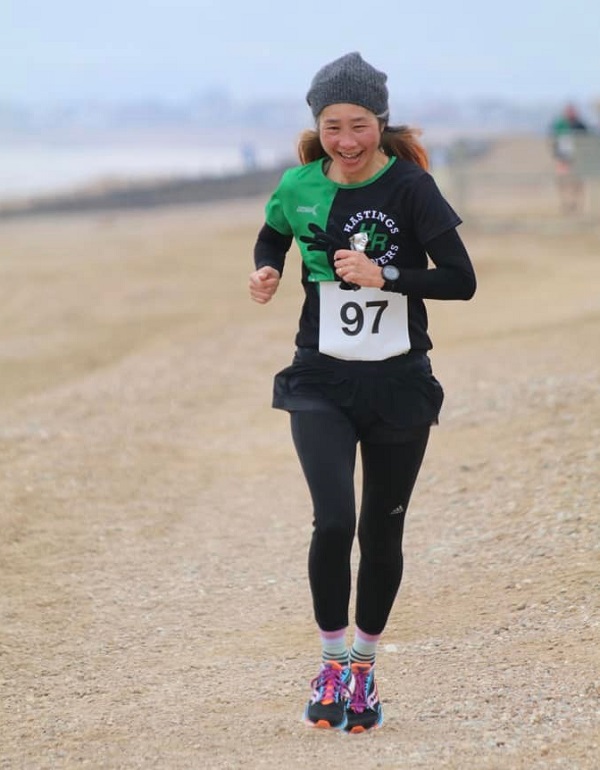 A special mention to Mandy Robinson who is our first blind runner to complete the Pier to Pier course. A remarkable achievement and aided by Zak Horsley. Well done Mandy!
We should thank all the volunteers for making the race possible and sacrificing their warm beds to be in position nice and early to greet the runners and guide them safely along the route. Thanks. You too are amazing!
8 Hastings Runners made their own way to Eastbourne, but chose to run around the town and drive home again. Far more sensible if you ask me. It was of course the Eastbourne Half Marathon.  According to the results some chap called Simon Linlater (similar name to me) completed the course in 1:42:28. Patrick Bermingham 1:45:02 and Simon Weatherley made up our top 3 in 1:56:04.  James Graham light footed his way round in 2:16:43.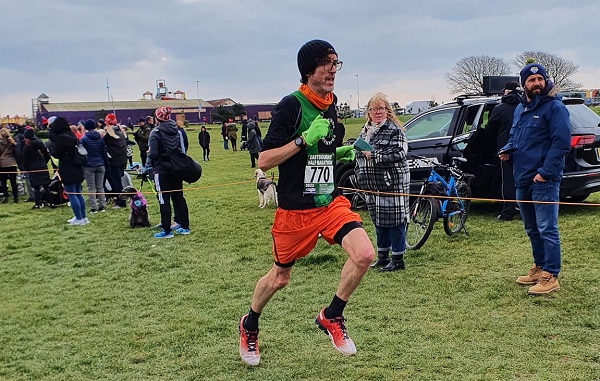 Shana Burchett was the first female HR to cross the line in 2:19:30, followed by Marie Appleton, Krista Barzee and Louise Weatherley, all completing the 13.1 miles in exactly the same time of 2:28:01.
16 miles wasn't enough for everyone in the club. Jon Smalldon headed east to tackle the Lydd 20 and finished in a really good time of 3:13:45.
Charles Bowley called Jon's 20 miles and raised him another 6 as he climbed over 3000 feet across the South Downs to tackle the Steyner Stringer Trail Marathon.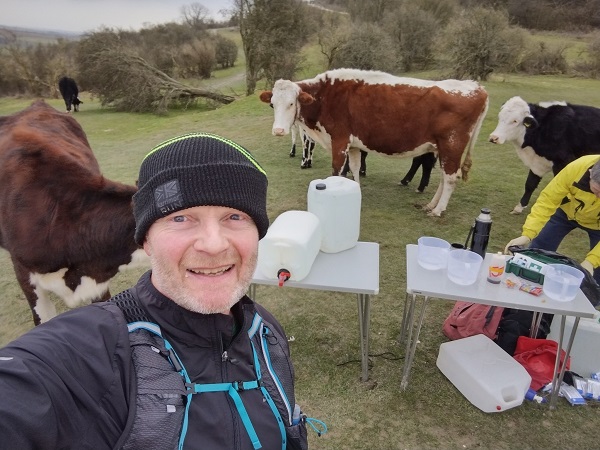 Will Withecombe headed out of East Sussex to tackle the Beckenham 5K, so I'm not really sure if that's worth a mention? Given he crossed the line in 1st place, in true WW fashion, it would be rude not to include him. I've even added a photo too.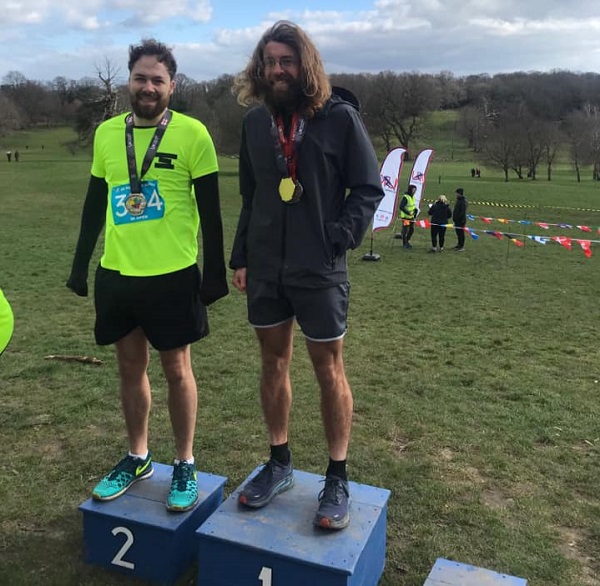 David Fairclough 1:51:44, Richard Cross 1:52:42 and Andrew Clubb 2:36:02 completed the Lydd Half on Sunday.
There were also park run milestones for Jacqueline Scott and Simon LinKlater who reached the 100 mark on Saturday.
Please if I have missed you out, let me know via email or messenger and I will update the report.